2019 T-Shirt Design Contest Winner: Annabella Sandy-Roche
North End Music & Performing Arts Center (NEMPAC) is excited to announce that the winner of our 2019 NEMPAC T-Shirt Design Contest themed #musicforall this year is ANNABELLA SANDY-ROCHE!!!
Annabella is a talented artist who has been studying piano at NEMPAC for over 7 years! She is a 7th grade student attending Garfield Middle School and lives in Revere. Annabella's inspiration for her artwork came from her experience with many instruments throughout her learning and wanting to incorporate those in her design. She attributes her artistic talents to her aunt who is a graphic designer and who most recently created a piece for a fundraiser for Puerto Rico following the devastation after Hurricane Maria. Annabella is a piano student at NEMPAC, participates in her school band as a bass and guitar player, and enjoys all things music. Her musical growth is to be commended and her commitment to music deserves special recognition. She is great role-model and example for her two younger siblings, Kamilla and Melinda.
NEMPAC sincerely thanks her parents Marly and Peter for encouraging her to continue in her music studies over the years and for their support of NEMPAC.

Annabella, congratulations for your wonderful T-shirt design and for your hard work as music student!"
This year NEMPAC reached out to our community of youth artists to come up with a T-shirt design under the theme "Music for All" that reflects our love of music. Over the last couple of weeks, students were given the opportunity to submit their original artwork to be considered for our NEMPAC pride t-shirts!
We plan to print the winning design on our T-shirt for the spring —our goal is that they should be ready for the 2019 Perform-a-thon on April 7th— and hope our students will 'rock out' in their shirts, get talking about music with their family and friends, and model their appreciation for "Music for All"!
NEMPAC received more than 50 artwork submissions from our students. It was a very difficult decision to select the winner that inspired a combination of creativity, positive feeling about music, five colors or less, and included the required words "Music for All" in the design. I was a tough pick because our NEMPAC community has many wonderful and imaginative talented artists!
We would like to mention our runners up SHANNON RANERI and LUCIA HASSEL.
Congratulations Shannon and Lucia for great artwork!"
Shannon Raneri is a 10-year old flute student, resident of the North End who attends the Eliot K-8 Innovation School. Lucia Hassel is a music student with Ms. Dietrich, an East Boston resident, and a 2nd grader attending the St. John School.
We thank all the participants for all their hard work and creative designs!"
To learn more about our programs, please visit us at www.nempacboston.org.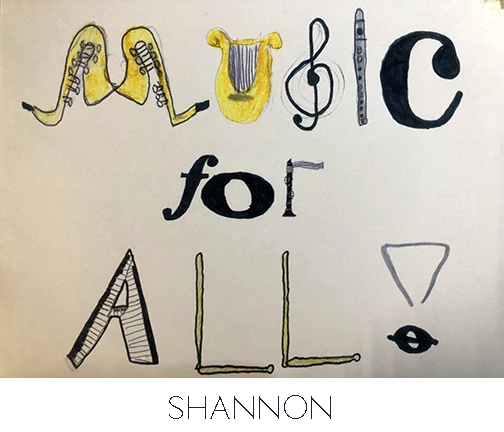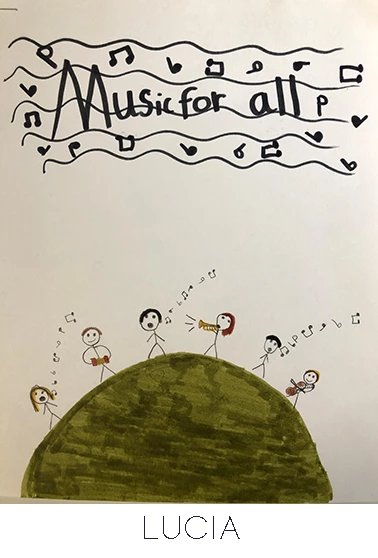 Share This Story, Choose Your Platform!