August Student of the Month 2021
Congratulations to our August Students of the Month, Clark Finley and Brynn Bennett!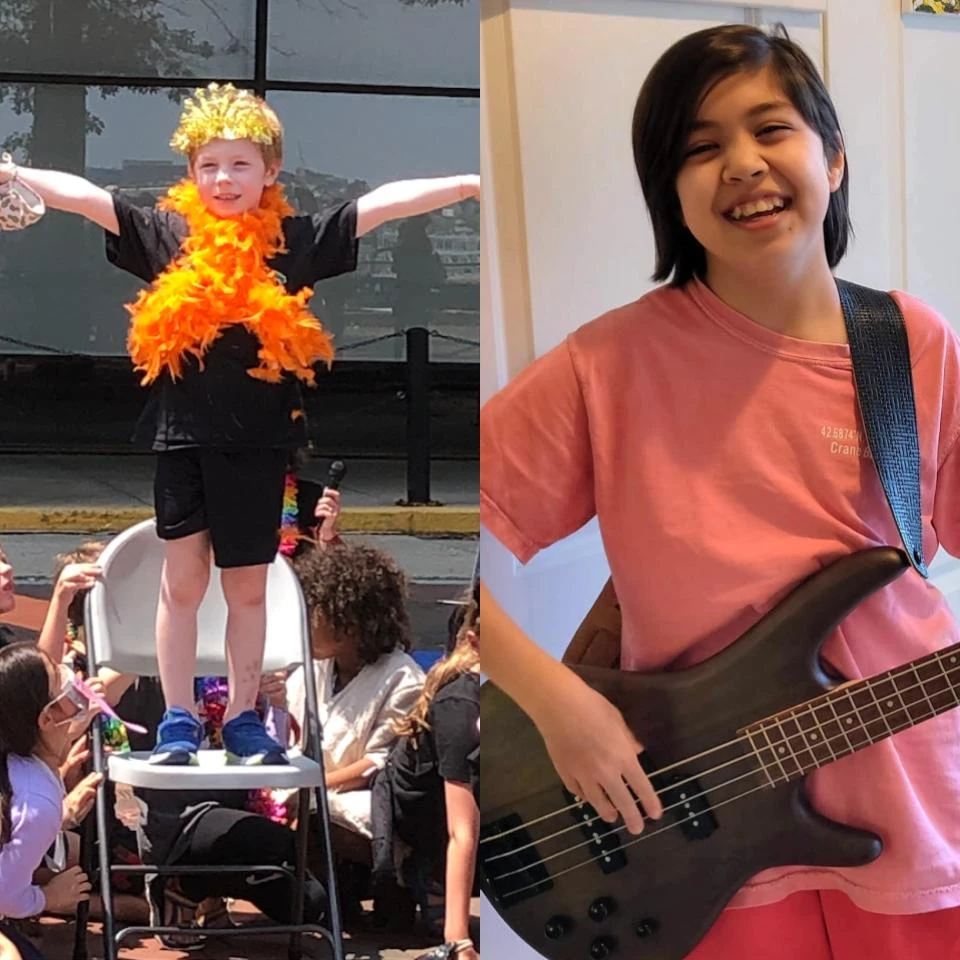 Based on their instructors submission, Clark (left) and Brynn (right) are being highlighted for their enthusiasm, energy, and hard work in private lessons and in the summer music theatre workshops.
Here is what Alexandra, Clark's instructor had to say about Clark:
Clark was a great leader, listener, and friend to all at camp helping those who didn't know anyone to join the game and invite them in if they felt left out. They also learned a difficult solo song as King Louie and performed it with energy, wonderful comedic timing, and beautiful singing. By letting their light shine, Clark inspired other campers to sing out, have fun, and dance with body and heart!
Here is what Dan, Brynn's instructor had to say about Brynn: 
Brynn is always eager to learn more about the instrument (Bass guitar) and is a pleasure to teach!
Share This Story, Choose Your Platform!