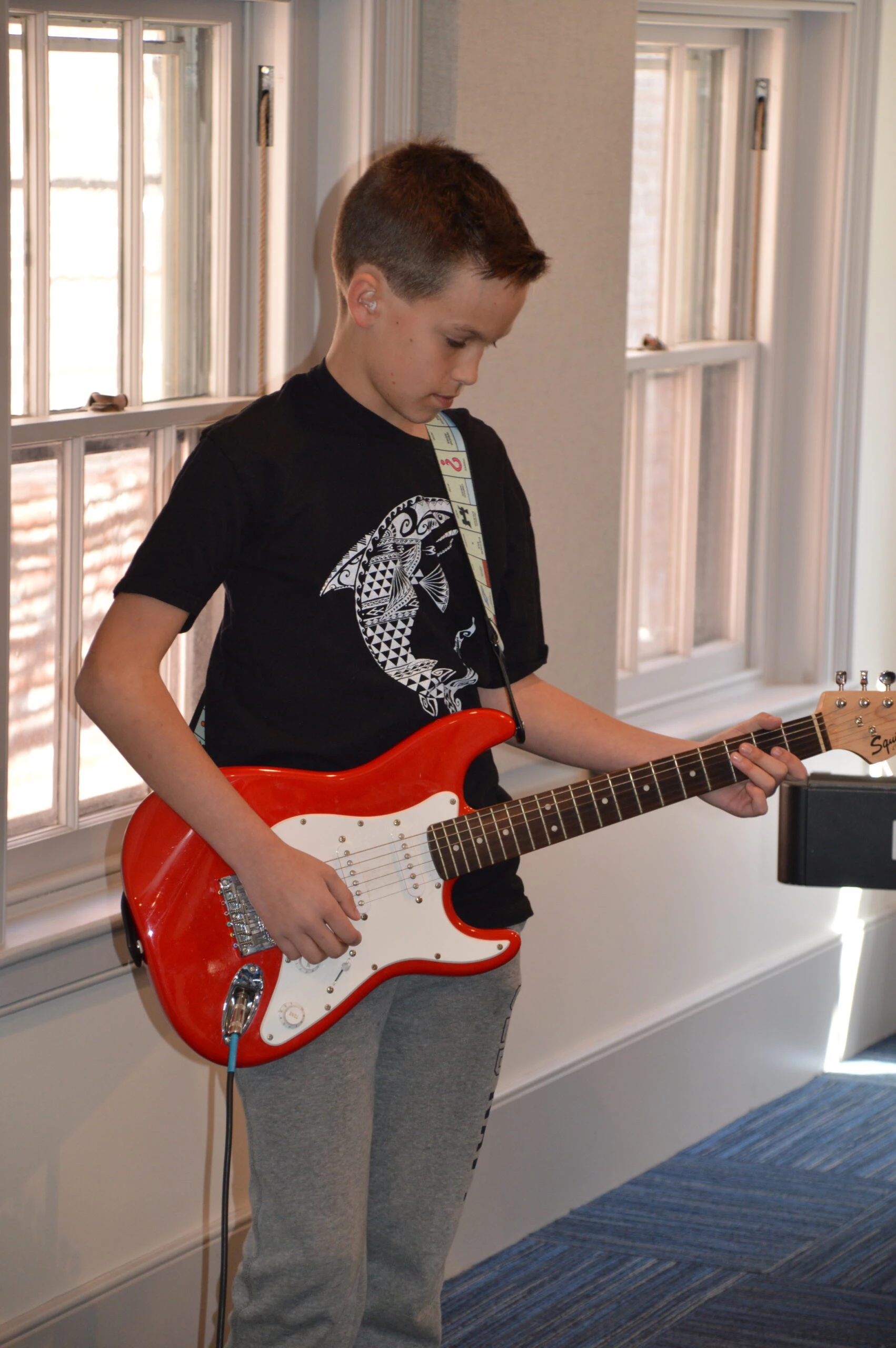 Rock Band Ensemble
Saturdays from 12:30 – 1:30 p.m.
Grades/Age: 8 - 10
Please Email acarufel@nempacboston.org if interested in auditioning.
ROCK OUT! This ensemble aims to provide students who already play an instrument with the opportunity to join their peers in an instructor-led rock band! Students will develop and build on fundamental techniques on their chosen instruments, as well as valuable team building skills, and ensemble playing. They'll even have a chance to play a three performances throughout the year for their adoring fans and groupies!
*This is an audition-based ensemble.
Prerequisites: Students must be currently enrolled in lessons (either at NEMPAC or elsewhere) and either have had experience with their chosen instrument for at least 1 year, or been taking lessons for 1 year. Instruments available to audition for are Guitar, Vocals, Hand Percussion, and Saxophone.
For full year classes or ensembles, students have the option to drop after the class or ensemble's Second Class for a 50% credit of the first payment. After that point, no refund or credit will be given.
Register Here