NEMPAC Celebrates Diversity with a Fundraising Evening Full of Heart and Passion
The North End Music & Performing Arts Center (NEMPAC) celebrated on Sunday, October 4th their "Nuestras Raíces" Concert in a reimagined online fundraising concert that reached community members across the North End, Charlestown, and surrounding greater-Boston neighborhoods. 
NEMPAC brought forward the transformative power of the arts —of music— to the community, by honoring LatinX Heritage Month with a performance by NEMPAC's own LatinX Faculty Artists with an exquisite program full of heart and passion! You can catch a quick glimpse of the evening in the clip HERE!
Artistic Directed by Alexandra Dietrich, the program was a celebratory concert featuring music of many genres from Latin America with performances by classical guitarist Jhon Alvarado, tenor Josaphat Contreras, mezzo-soprano Alexandra Dietrich, and pianist Jose Soto, with special guests vocalist Maria Amalia Quesada Chavarria and collaborative pianist Dan Rodriguez. 
"We seek to welcome our audience into the rich sound and history of music that is our Latinidad: a shared culture that is not limited to one or two traits but instead represents the diverse heritage found through Central and South America, as well as the Caribbean. Our LatinX faculty artists represent these regions and are excited to celebrate LatinX Heritage Month with their NEMPAC family and the Boston community at large." —Alexandra Dietrich, Artistic Director
Throughout this concert, audience members tuning in from several neighborhoods across the city of Boston were delighted with music highlighting works by Latin American composers that span classical, jazz, and popular styles celebrating culture, heritage, and Latinidad of the LatinX community. 
Also heard from were members of the community —artists, students, and special friends— whose testimonials tugged at everybody's hearts and expressed how NEMPAC has made a difference in their life, and why they value its mission. 
NEMPAC artist and most recent singer at the Opera from the Balcony series at Tresca, Ehimemen Omigie, expressed how "NEMPAC spreads art and love through an array of diverse voices and, as someone from the Black and LatinX community —being that it is Hispanic Heritage Month— it's just one of the many reasons that I continue to support NEMPAC and will always encourage others to do so as well."
Rose Koch, an involved parent and board member of NEMPAC mentioned how she was "incredibly impressed by the quality of the instructors, and their ability to make every child seem special and encourage them to live up to the best of their potential." 
And especially due to NEMPAC's recent expansion into Charlestown neighborhood over the last several years, words of support were heard from an appreciative parent and student of Charlestown, Shannon Fitzgerald, who commented on how NEMPAC is "an important way to bring music education to everyone, young and old, and they are a great resource for our neighborhood." 
It is thanks to the attendees, the donors, the sponsors, the artists and the staff that this online event successfully raised over $10,000 for NEMPAC's Annual Fund which supports educational programming, future concert production, and day-to-day operations at NEMPAC. 
Sherri Snow, NEMPAC Executive Director, commented on the success of the event, "Given our collective challenges this year, and our unusual reality this year, one thing is for certain. The arts matter and will prosper and shine on. Our community demonstrated that they too, value our mission, and our goal to make quality music education and performing arts programs equitable for all!" 
The "Nuestras Raíces" Concert was sponsored by Andrea & Arthur Waldstein, Alex & Rumena Senchak, Denenberg Realty Advisors, and Boston Mayor Marty Walsh & The City of Boston. 
If you were unable to attend but are inspired to help propel NEMPAC's mission, and would like to contribute, please donate here.  
For more information about NEMPAC, please visit www.nempacboston.org and follow NEMPAC on social media @NEMPACBoston.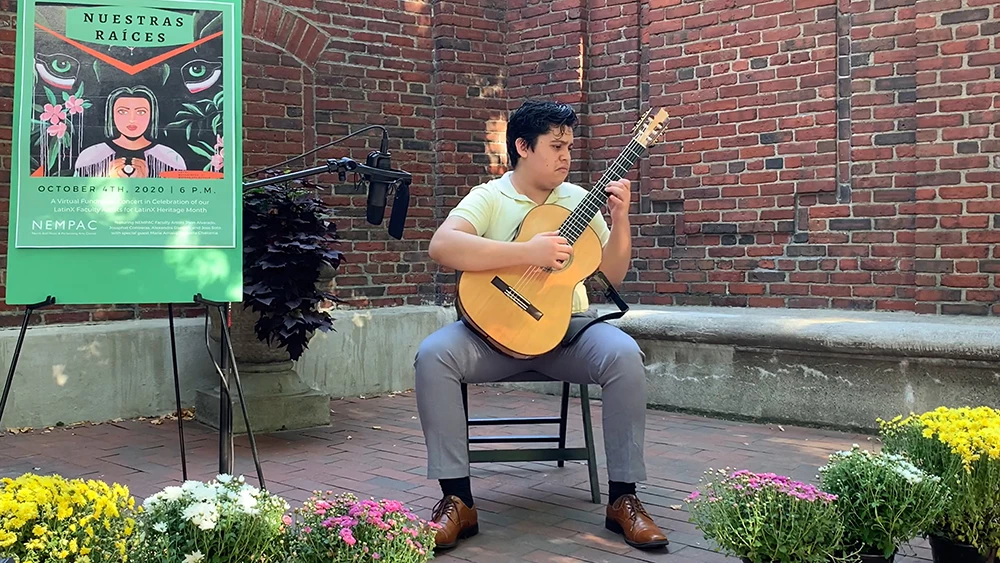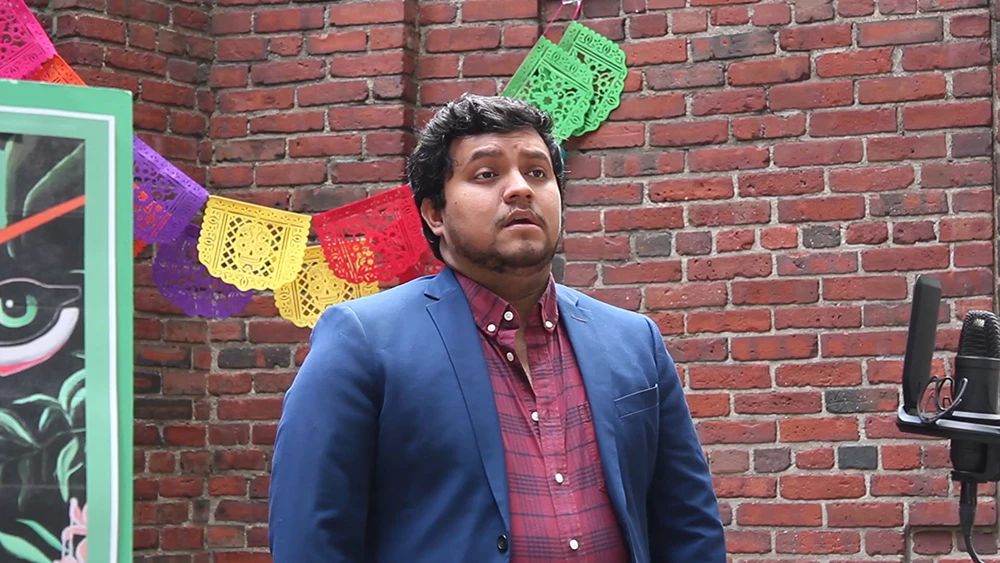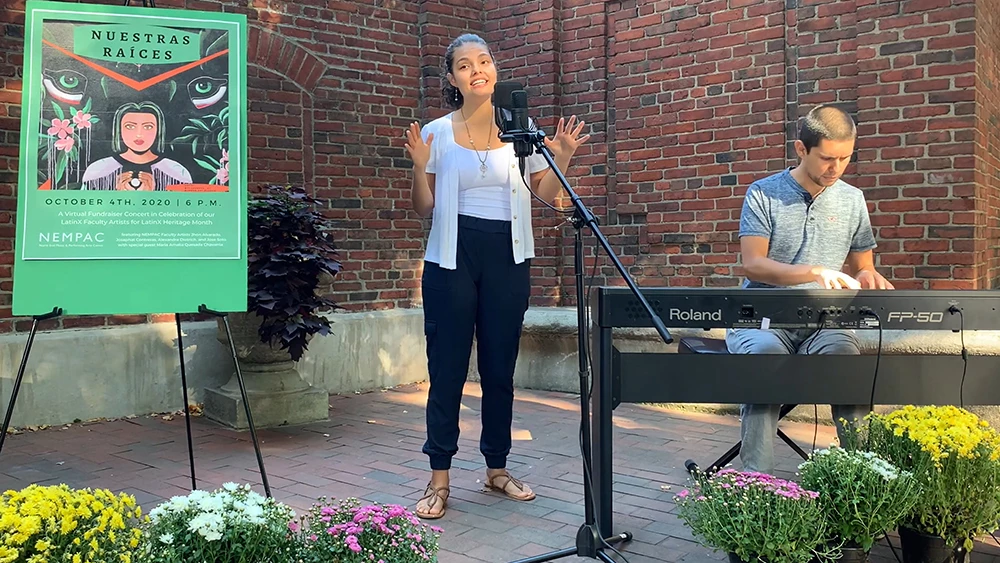 Share This Story, Choose Your Platform!