November Students of the Month 2021
Congratulations to our November Students of the Month, Margarita Zalcman and Leo Boss-Chang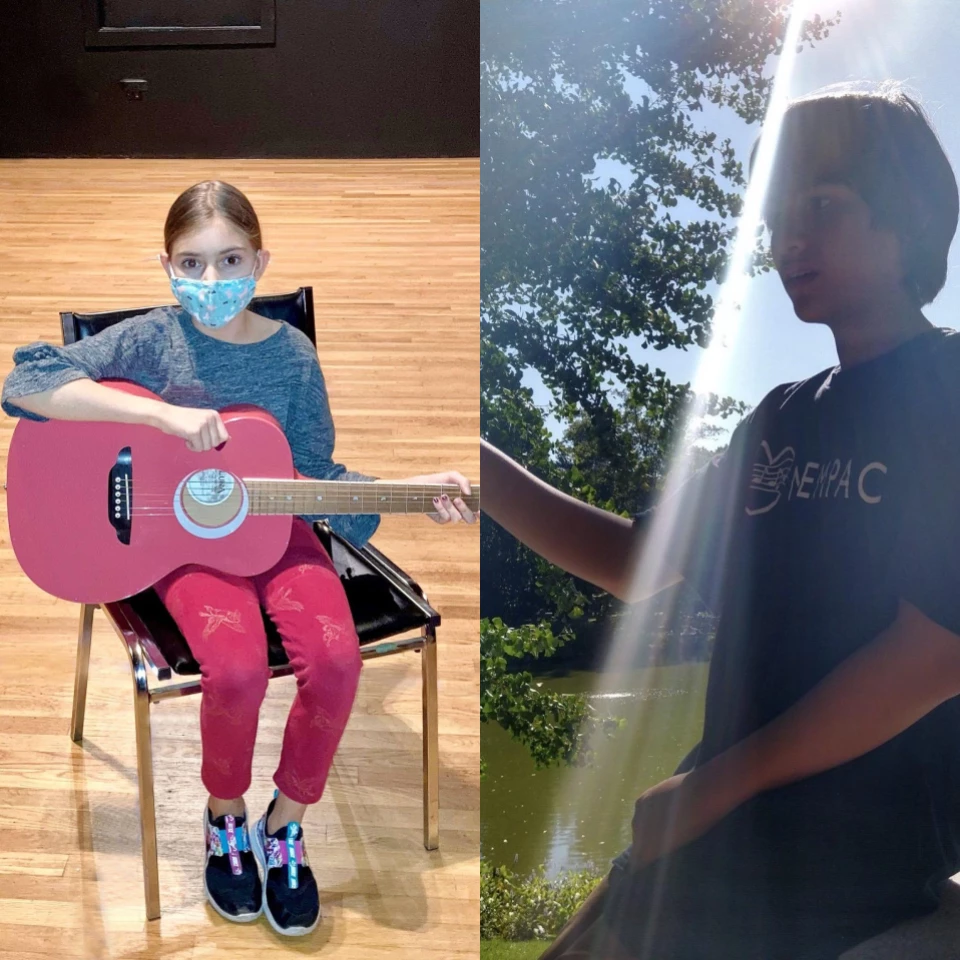 Based on their instructors submission, Margarita is being highlighted for her progress in private lessons and Leo for his leadership and teamwork.
Here is what Dan, Margarita's private instructor instructor had to say about Margarita:
"Margarita is attentive and eager to learn at every lesson. She continues to make great progress on the instrument. A joy to teach!"
Here is what Wee Kiat, Leo's ensemble instructor had to say about Leo:
"Not only is Leo a smart and talented kid, but he is very responsible in making sure that he knows what is expected of him in class and in his craft. He is quick in learning and kind to his classmates. He is definitely a team player and shows the qualities of a leader. I am honored and excited to nominate him as Student of the Month. While it is only a month into this session, I am excited to see him continue to grow into an even more successful student in the Vocal Ensemble, as well as at NEMPAC for times to come."
Share This Story, Choose Your Platform!