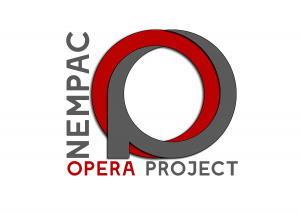 NEMPAC continues to build strong relationships with corporate sponsors, local businesses and individuals who are passionate about supporting opera in the City of Boston.  Sponsorships of the NEMPAC Opera Project cover the direct costs associated with the production costs including our paid artists, musicians, directors and all associated production fees. In return, we offer a competitive marketing plan for all sponsorship levels which include VIP tickets to our opening night and reception.
NEMPAC is a 501(c)(3) non-profit arts organization under tax id 04-3545228. All sponsorship donations to the NEMPAC Opera Project are tax deductible, without any goods or services provided.
If you are interested in supporting the NEMPAC Opera Project as a sponsor, please contact NEMPAC Executive Director, Sherri Snow at ssnow@nempacboston.org or by calling 617-227-2270.