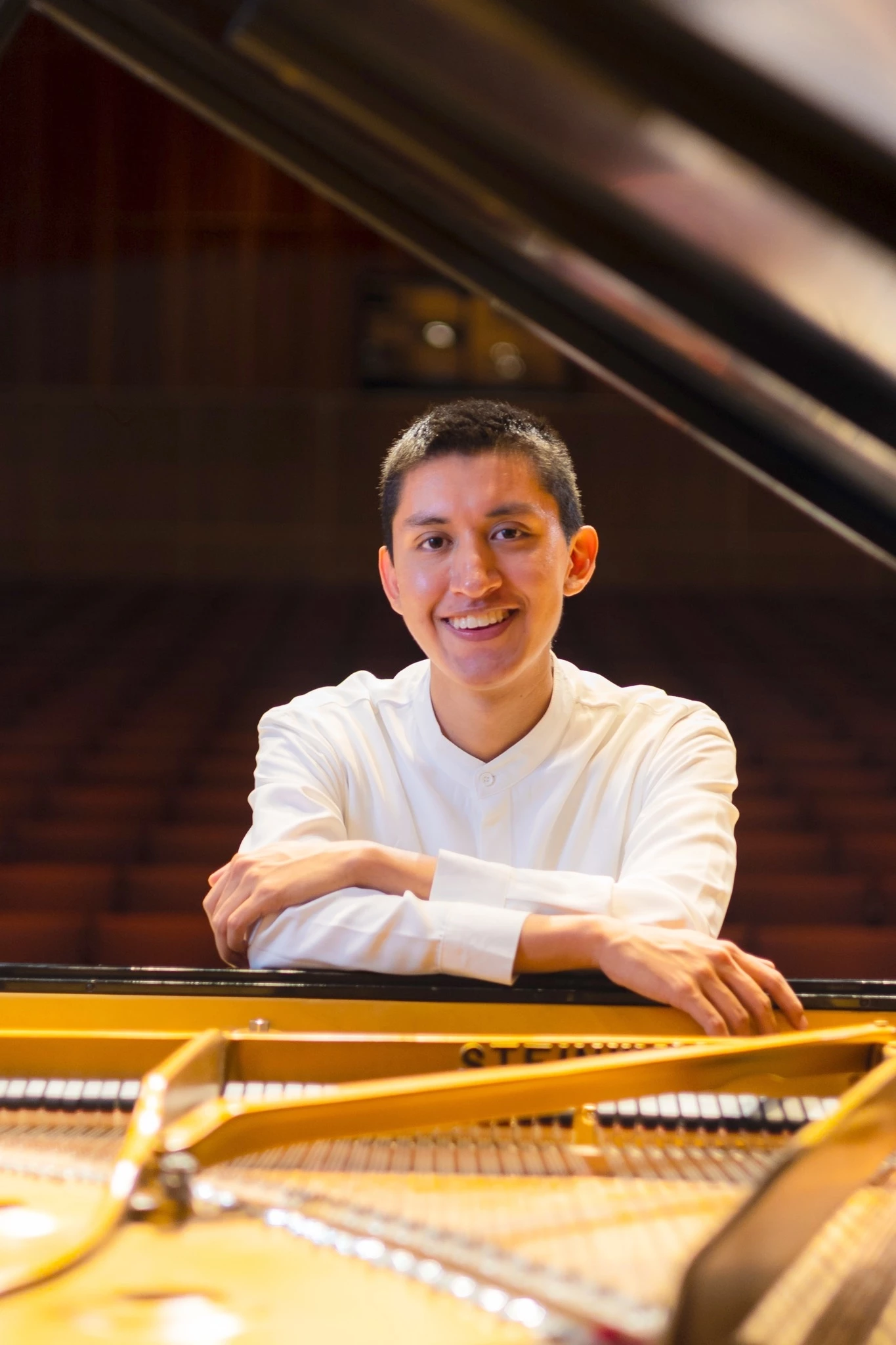 Piano Instructor
A native of Northern Virginia, Alejandro is a current master's student at the Boston University College of Fine Arts, where he studies with Pavel Nersessian. Since he started studying piano at the age
of five, Alejandro quickly developed a passion for the instrument. By high school, he had won several piano competitions including the Lions Club Piano Competition and the Nancy Peery Marriott
Competition before being accepted into the Summer Piano Institute at Ithaca College where he studied under Dr. Phiroze Mehta and Dr. Dmitri Novgorodsky. He would go on to receive his Bachelor's of Music degree with honors from Ithaca College where he worked as a collaborative pianist playing for vocalists, instrumentalists, as well as for ensembles including the Ithaca College Wind Symphony and Wind Ensemble.
Alejandro has performed solo recitals, piano duo recitals, and in chamber music concerts around the United States as well as abroad. Most recently, his performances have included masterclasses with
Charles Richard-Hamelin and Grammy-award winning pianist Garrick Ohlsson as well as a public concert in Salzburg, Germany at the Sulzbach-Rosenberg International Music Festival. Alejandro's teaching
experience began in high school at the Summer Sonatina International Piano Camp before formally studying piano pedagogy at Ithaca College under Dr. Laura Amoriello. Before teaching at NEMPAC,
Alejandro was a private piano instructor at the Moon School of Music in Fairfax, Virginia. In his freetime, Alejandro enjoys running, learning languages, or spending time with his dog and three cats.