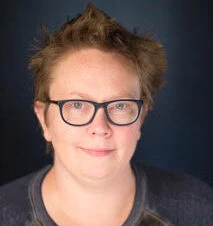 Piano & Voice Instructor, Group Music Instructor and Music Director for Music Theatre Troupe
Jaime K. Castellanos – A highly sought after music and theater educator based in the Boston area, Jaime has been in the field for over a decade and has established herself as a respected coach, educator, and collaborator. She has worked with musicians, performers, and artists of all ages and backgrounds throughout the community.
At NEMPAC, Jaime has a thriving private studio for piano and voice students and serves as the lead teacher for the Adult Piano curriculum. She also works as a music director for NEMPAC's music theater troupe and summer programs, including the Broadway Boot camp. In addition to her work at NEMPAC, Jaime has taught at the collegiate level, including at Boston Conservatory at Berklee, University of Massachusetts-Boston, Emerson College, and Endicott College
.
Jaime is a firm believer that the arts are for everyone and that music is a powerful form of expression. With a Masters degree in piano performance and pedagogy and a Performance Diploma from the Longy School of Music at Bard College, where she focused on vocal coaching, she is dedicated to empowering musicians of all ages and abilities. Her extensive performing and musical directing experience includes work in the US, Germany, and Austria. She has worked at theaters such as Reagle Music Theatre, Lyric Stage, the New London Barn Playhouse, the Seacoast Repertory Theatre, and the Clinton Area Showboat Theatre. Jaime was recently a coach and festival guest at the Kennedy Center American College Theatre Festival, where she presented her lecture "Finding the Heart of the Song."
.