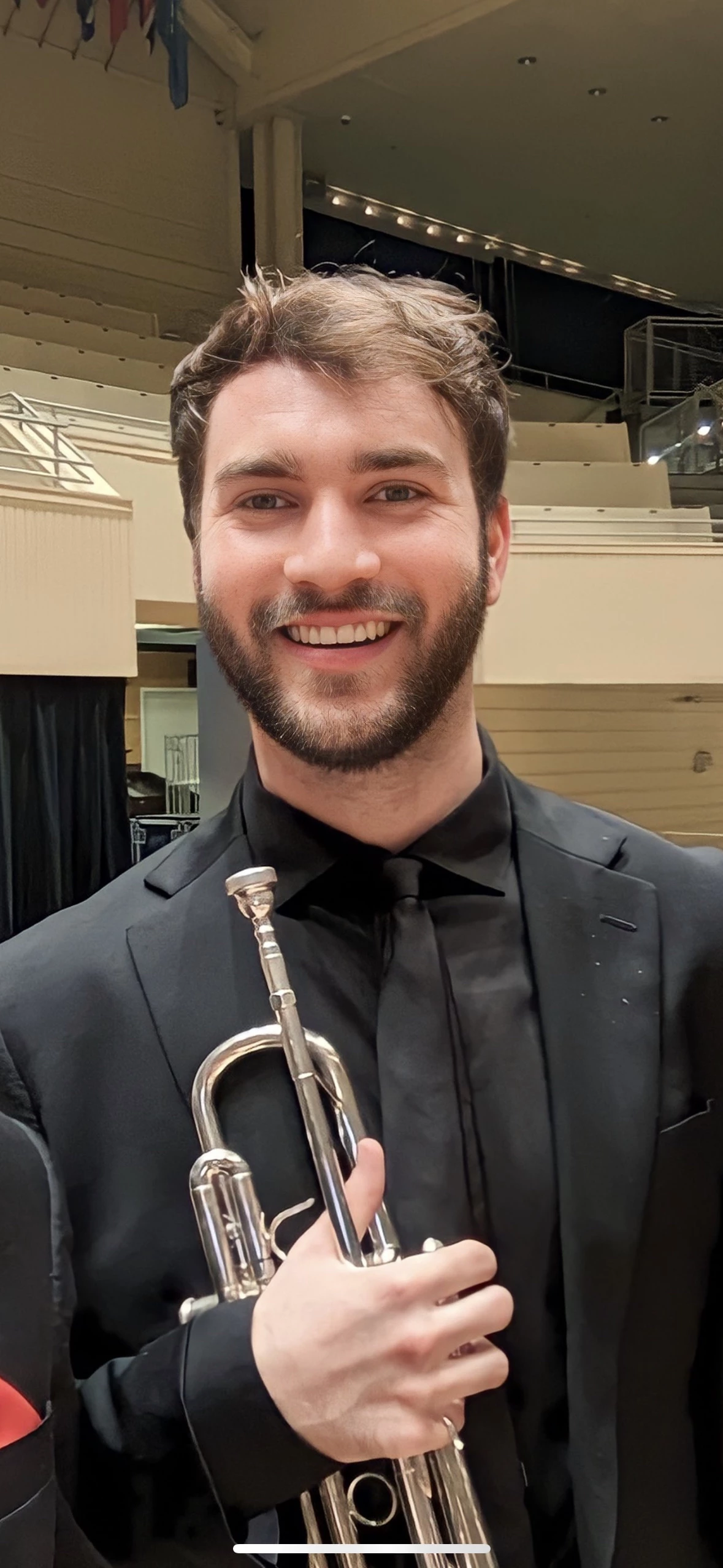 Eliot Band and Private Trumpet Instructor
Joel Kayser is a versatile and accomplished trumpeter, currently in his second year pursuing a Master's degree at Boston University under the guidance of Professor Terry Everson. His dedication to music extends beyond his studies, as he also serves as a teaching assistant at Boston University, working closely with Dr. Vu to inspire and educate the next generation of artists. Joel's passion for music recently led him to become the trumpet specialist at the North End Music and Performing Arts Center, where he aspires to nurture and cultivate the talents of aspiring musicians.
Prior to embarking on his Master's journey, Joel studied trumpet performance at Michigan State University under the tutelage of Professor Justin Emerich. In 2021, he achieved recognition by advancing to the semifinals of the National Trumpet Competition in the undergraduate solo division and was honored as a recipient of the International Trumpet Guild's Ryan Anthony Scholarship. Additionally, he was awarded the prestigious J. Robert and Eileen G. Houston Endowed Brass Scholarship at Michigan State University.
During the previous summer, Joel assumed the role of co-principal trumpeter with the Boston Philharmonic Youth Orchestra, embarking on an 18-day tour in South Africa. The repertoire featured renowned compositions, including Mahler's Second Symphony, Beethoven's Fifth, and more, resulting in resounding acclaim from both audiences and conductor Benjamin Zander.
Upon his return to the United States, Joel joined the Rodney Marsalis Philadelphia Big Brass, delivering a captivating performance in Chautauqua, NY. In addition, he played a pivotal role in electrifying audiences in Minneapolis as a member of the Boston University trumpet ensemble during their compelling rendition of "Carmen." Back in Boston, Joel plays principal trumpet with the Boston Orchestra Book Club and freelances in the area. Joel has cultivated a strong social media presence, achieving viral success with his trumpet performances and co-founding the brass quintet "855," which actively engages in local events and educational workshops.