Paul Revere Mall "The Prado" Is Re-Opened by Mayor Walsh After $3 Million Restoration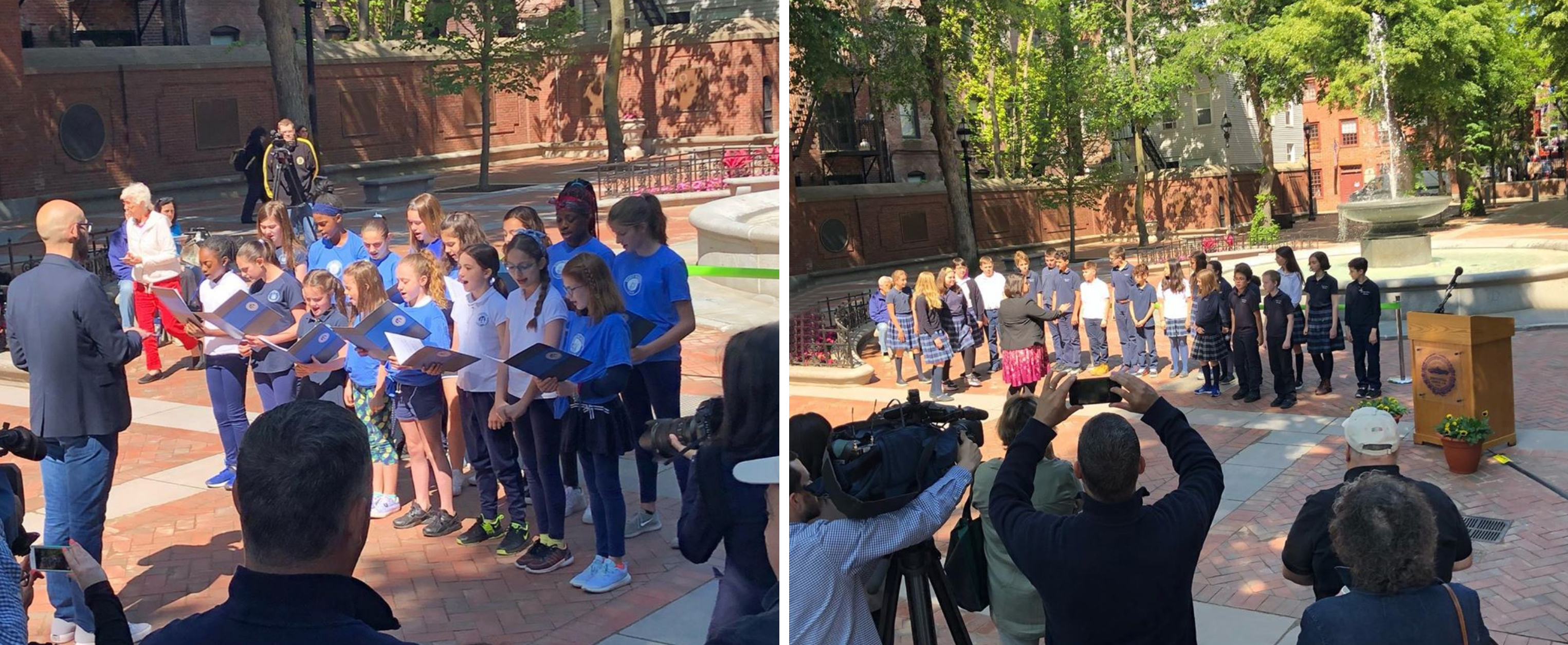 On Tuesday, June 6th, at 9:30 a.m. Mayor Marty Walsh celebrated the re-opening of Paul Revere Mall "The Prado", located at 370 Hanover St., Boston's North End, with a neighborhood coffee hour and a celebratory performance by students from St. John School led by Alexandra Dietrich (NEMPAC's Artistic Director & Music Instructor @surlyalexandra) and Eliot School led by Stefano Marchese (NEMPAC's Artistic Director & Music Instructor @smarcheseofficial). The participating children also took part in the ribbon cutting.
This celebration marks the completion of a comprehensive renovation project that officially broke ground almost one year ago, on July 25th, 2018, with @marty_walsh and @BostonParksDept. The project improvements revitalized the urban plaza and open space, originally designed by Arthur Shurcliff, that connects Hanover Street to the Old North Church on the Freedom Trail and included fountain and masonry restoration, accessibility improvements, planting of new trees, more lighting, tree pruning and new brick paving.
The enhancement of The Prado also provides an important boost to the many community projects spearheaded throughout the year by North End Music & Performing Arts Center (NEMPAC) and Eliot K-8 Innovation School.
Coffee was provided by Dunkin', fresh fruit was donated by Star Market, and flowering plants were received by the city's greenhouses.
For more information and to see photos from the event by Matt Conti, please read here. For NEMPAC continued updates, please like us on Facebook and follow us on Instagram.  
Share This Story, Choose Your Platform!