Presenting "Ask An Expert" Series
Curated and hosted by Heather Gallagher and Alexandra Dietrich, then new "Ask An Expert" Series will take place on selected Thursdays from 5:30 p.m. through 7:00 p.m. via Zoom.
This Q & A format will feature experts in a chosen field in the music world, including but not limited to Singing, Directing, Broadway performers, MET Performers, Customers, Designers, and Composers. Guests will also share and present work when possible.
Read more about the Ask An Expert Series here.
---
Schedule:
Thursday, June 25th
Roundtable Topic to Be Announced
Guest panelists to be announced.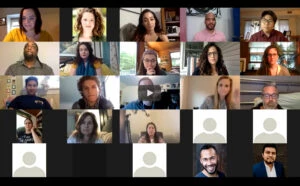 Thursday, June 11th
Diversity and Leadership in the Arts Roundtable
Presenting guest panelists Michael J. Bobbitt, Dr. Tiffany Chang, Dr. Nicolás Alberto Dosman, Rachel Bertone, Fred C. VanNess, Jr., and Lidiya Yankovskaya. 📹 Watch the recording here.
Thursday, May 28th
Composer Roundtable
Presenting guest composers Mason Bynes, Dan Shore, and Dr. Arturo Fernandez. 
Share This Story, Choose Your Platform!