Thanks and Kudos to Our Interns
Internships are wonderful hands-on learning experiences for students starting their professional journey, looking to gain additional relevant knowledge and skills in the field. Our organization is proud to support this opportunities but, on a personal level, we are also thrilled to have the chance to meet great, warm, talented individuals.
Check out some of our most recent interns.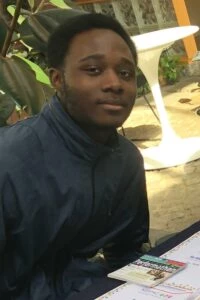 Meet Keyon Jackson, Intern from Fenway High School!
Keyon is a senior at Fenway High School. He has been a wonderful positive addition to the education team! Based on his interests and passion for music, especially music technology, Keyon assists NEMPAC teaching artist Mr. Marchese at the Eliot School for 30 hours per week in the music classroom. NEMPAC is fortunate to host a Fenway High School Intern for the 2nd year in a row and appreciates the opportunity to inspire high school students to engage and develop skills in arts education! Thank you Keyon and we wish you success for all your future endeavors.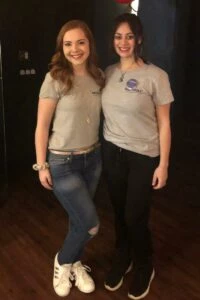 Meet Idalis Irizarry and Sabrina Summer, Interns from Berklee College of Music!
Idalis joined us in late December 2018 as our Educational Programs Intern from Berklee College of Music. Idalis has been an incredible member of the education team! Working with Sabrina, she worked relentlessly on the Perform-a-thon raffles in addition to assisting with evaluations, administrative tasks, recital preparations, and curriculum development! Idalis is a sophomore majoring in Music Education, so we hope to see her around the neighborhood while she is still in Boston! Thank you Idalis for all your wonderful work, and good luck in the rest of your endeavors.
Sabrina joined us late December 2018 as our Administrative and Finance Intern from Berklee College of Music. Sabrina has been a great asset to NEMPAC helping out with everything from raffle collections to recital preparation to office projects. We are so lucky to have had her for these past few months and she will be greatly missed when she graduates on May 11th, 2019. All the best with your move to Nashville, TN after graduations. We only wish the best for you and your future endeavors.
To learn about internship opportunities at NEMPAC, please contact us here HERE.
Share This Story, Choose Your Platform!