Announcing Alexandra Dietrich as NEMPAC Opera Project's new Artistic Director
The North End Music & Performing Arts Center (NEMPAC) is proud to announce its new Artistic Director of the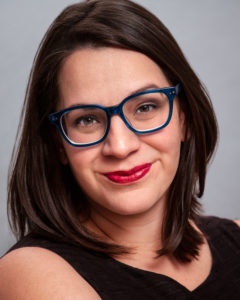 NEMPAC Opera Project, Ms. Alexandra Dietrich. Ms. Dietrich has been involved with NEMPAC for the past eight years as both a music educator and performing artist. The organization is very excited to see Ms. Dietrich carry the project forward with her artistic vision and innovative ways of producing opera in the City of Boston, and especially the North End community.
"Alexandra has a solid understanding of the NEMPAC community through her work as music director across several of our educational programs and her participation as a professional artist in numerous concerts and events, part of the NEMPAC professional performance series. She has shown years of commitment to the organization – and we are proud to support her artistic direction of the NEMPAC Opera Project going forward. -Sherri Snow, Executive Director of NEMPAC.
Alexandra Dietrich, originally from Freeport, Maine, is known throughout New England for her work as a mezzo-soprano, music educator, arts advocate, and as a director. As a singer, she is the Mezzo-Soprano Artist in Residence with the Metropolitan Chorale conducted by Dr. Lisa Graham. She frequently performs with Odyssey Opera and appeared in the stage premiere of Dello Joio's "The Trial at Rouen" in the Heavenly Voice trio which BMOP (Boston Modern Orchestra Project) has recorded on their label with a future release date to be announced. Ms. Dietrich has performed with many Boston opera companies and music ensembles including OperaHub, Boston Midsummer Opera, Boston Opera Collaborative, Lowell House Opera, Juventas New Music Ensemble, MetroWest now Mass Opera, and the NEMPAC Opera Project where she performed as Carmen in their inaugural production of "Carmen", and as a 7.5 half month pregnant Tisbe in "La Cenerentola" at Faneuil Hall.
Ms. Dietrich most recently staged Pauline Viardot-García's "Cendrillon" with the Cambridge Chamber Ensemble, and will be directing "Children of Eden" this winter with the Theatre Company of Saugus. As a teacher, she has been on faculty at the North End Music and Performing Arts Center since 2011, music directing their musical theatre classes, and at the St. John School as their choral director. She has been an active performer on the Opera on Tap Boston chapter's roster since their inception and is the Director and Co-Founder of the Boston Opera Outreach Troupe, a group that seeks out unconventional places to perform interactive opera. She was a Master Teaching Artist for the Metropolitan Opera Guild with their Urban Voices program and has taught numerous programs for the Watertown Children's Theater. Her students have performed with such orchestras as the Eureka Ensemble and the Landmarks Orchestra, most notably performing the Choral Prelude this past summer for Verdi's "Requiem". She is a graduate of the University of Southern Maine with a Bachelor's in Music Performance and attended the Longy School of Music for her Graduate Performance degree in Opera.
The NEMPAC Opera Project was founded in 2011 with the mission to serve Boston's artistic community of singers, instrumentalists, and artistic staff, as well as the general public by providing affordable opera in urban Boston. In an effort to challenge the boundaries of what a theatre space "has" to be, the NEMPAC Opera Project has sought to use exclusively non-traditional spaces. Special to the project is its free community outreach performance in the Christopher Columbus Park which is annual sponsored by the Friends of The Christopher Columbus Park and the City of Boston Mayor's Office of Special Events.
Past seasons include Bizet's "Carmen" (2012), Mozart's "Cosi Fan Tutte" (2013), Strauss's "Die Fledermaus" (2014), Puccini's "La Boheme" (2015), Rossini's "La Cenerentola" (2016), Beethoven's "Fidelio" (2017), Mozart's "Don Giovanni" (2018). The above productions have all been conducted and musically directed by Dr. Tiffany Chang. Former artistic directors of the project include Rebecca Rapoport-Cole (co-founder), Sherri Snow (co-founder), and Rebecca Miller who have steered opera at NEMPAC and in the City of Boston to new heights today.
This year's 2019 production and singer auditions will be announced in October 2018. The production will take place in June 2019 at The Great Hall, Faneuil Hall, exact dates TBA.
Share This Story, Choose Your Platform!