SHERRI SNOW | Executive Director

With over eight years of non-profit arts management experience, Sherri leads the NEMPAC organization as one of Boston's leading community music and performing arts center. Where the intersection of music education and professional performing arts programs meet, Sherri steers the organizations towards having an even greater impact on the lives of our community members through quality artistic experiences. She started her career as an artist and later took the leadership role at NEMPAC after years of successful implementation of new programs and artistic projects. These include a youth music theatre program (now the NEMPAC Music Theatre Troupe), a school outreach program (now serving over five neighboring public and private schools in the area), a winter concert series featuring professional musicians and artists in the Boston area, an outdoor summer concert series free and open to the public, and the NEMPAC Opera Project.
Under Sherri's leadership, the NEMPAC organization has built capacity by providing artistic professional opportunities to hundreds of artists and musicians per year, growing its educational programs and partnerships to serve over 1,200 students per week, and to promote the integration of the arts across other disciplines including public health, athletics, and tourism. As of September 2017, the organization has doubled its annual operating budget since 2012 and is now considered a mid-sized non-profit with an annual operating budget of over $500,000. As a participant of music programming at a young age, she understands, first hand, the power of artistic programming in a community. She aims to enhance the rich history of the North End neighborhood by making one of Boston's most treasured neighborhoods a destination for art and culture.
Sherri received her Master's Degree in Opera Performance from the Longy School of Music of Bard College, and her Bachelor's Degree in Music from Boston University. She was a finalist and winner of the 2016 Mayor Martin J. Walsh Spark Impact Award for her Leadership and Community Engagement. She was recognized and presented the St. Joseph's Society 2016 Musical Achievement Award. In addition to leading the NEMPAC organization, Sherri continues to teach music privately and engages in a limited number of performing events each year.
---
ALLIE MEEK-CARUFEL | Educational Programs Director 
Allie has been involved with NEMPAC since June 2015 when she ran the Summer Music Theatre Workshops. In her first academic year she production managed the Spring Musical and taught the Kids Music Theatre class. Allie then took over the Music Theatre Program and Music Theatre Troupe as its director. Through hiring talented artistic staff and interns, family engagement and the implementation of audition workshops and Broadway Bootcamp, she has helped to expand and evolve the program.
Allie received a Master's Degree in Theatre Education and Theatre in Community from Emerson College where she completed her practicum at the Boston Arts Academy in the Theatre Arts Department. At Emerson, she focused on Shakespeare education, educational outreach, curriculum design and program development.  She completed her Bachelor's in English and Theatre from the University of Rhode Island and holds a Massachusetts teacher licensure for all levels in theatre.
Before joining NEMPAC full time, Allie worked as a theatre teaching artist throughout Boston for almost five years. She taught at the Huntington Theatre Company, Watertown Children's Theatre, Boston Shakespeare Project and as a classroom teacher at the Amigos School in Cambridge, working with students of all ages.
Along with teaching, Allie works as an actor and director at theaters such as The Hub Theatre Company, Boston One Minute Play Festival, Festival Theatre and the Footlight Club. Her favorite Boston credits include Pride and Prejudice and the World Premiere of Bare Stage. She will appear this Summer in Hamlet with Praxis Stage.
As a child that was exposed to and benefited from theatre education, Allie knows the importance of the arts in a student's' life. As Educational Programs Director, Allie aims to make the arts accessible to all students and to sustain and build upon NEMPAC's incredible educational program offerings! 
---
ROSE-MARIE GOMEZ | Marketing & Communications Manager 
Rose-Marie originally joined the NEMPAC team in 2017. She has a deep appreciation for the Arts, having studied Music for seven year as a child (piano and choir), and later earning a Bachelor of Fine Arts in Visual Communication from Massachusetts College of Art & Design, and a Master of Fine Arts in Branding & Web Design from Boston University.
She has over 15+ years of experience working in various roles including Project Management, Brand Management, Creative Direction, Graphic Design, and Training in the Financial, Research, Medical, and Educational industries. Rose-Marie's background and skills set have taught her the importance of being proactive and thinking "creatively" outside the box.
Enthusiastic, collaborative, and adaptable, she is a hands-on, detail-oriented Manager with experience in digital, mobile and print for Global Marketing Communications. With a strong sense of ownership, Rose-Marie wears multiple hats by leading Creative, Marketing, Social Media, Community Outreach and Events projects and initiatives to maximize efficiencies and achieve focused results.
---
MARY-ALEXANDRA ONSTAD | Administrative Coordinator

Mary-Alexandra has been a part of the NEMPAC team since August 2017 providing administrative support.
Before starting her time at NEMPAC, Mary-Alexandra performed various administrative roles in development, business development and children's mental health and healthcare. Her different roles provided her with a wide range of skill sets to tackle various opportunities for event planning, marketing, and detailed administrative work.
She graduated with a Graduate Diploma in Voice and Opera Studies from the New England Conservatory where she found a new love of educational outreach and arts administration. While attending New England Conservatory, she was the opera fellow for the Community Performances and Partnerships program, as well as an Education Outreach performer, disseminating opera and various other genres into schools, nursing homes, and hospitals.
Currently, Mary-Alexandra is also a voice and piano instructor at NEMPAC, runs a separate private studio for voice/piano and acting, serves as the Director of Individual and Corporate Giving for MassOpera (formally MetroWest Opera), and is an active performer in the New England region.
Mary-Alexandra received her Master of Music from Shenandoah Conservatory and her Bachelor of Music from Concordia College in Moorhead, MN.
---
NICHOLAS BROWN | School Partnership Manager
Born and raised a New Englander, Nicholas "Nick", developed early on a clear and innate sense of the importance of community, key to working closely with uniquely diverse neighborhoods steeped in history.
Newly appointed Principal Clarinet of the New Bedford Symphony Orchestra, Nicholas Brown is an active orchestral player, soloist, chamber musician, and educator. He has held positions with the Civic Orchestra of Chicago and Phoenix Orchestra (MA) and was a member of the inaugural class of Nova Fellows, Symphony Nova's professional development fellowship. He is a substitute with The Philadelphia Orchestra, Chicago Symphony, New World Symphony, Boston Philharmonic, and Orchestra of Indian Hill.
He has appeared as soloist with the Boston Pops Orchestra and Symphony Nova, as well as being a finalist for the Eastern Connecticut Symphony's Solo Competition and grand-prize winner of the Jean and Harvey Picker Prize, Emily K. Rand Scholarship, and the Boston University Departmental Award for Excellence in Performance.
As a chamber musician Nicholas has appeared as a Festival Artist with the Newport Music Festival. He is also a member of Hathor Winds, a Boston-based wind quintet that has performed throughout New England and competed at the Fischoff and Plowman competitions, as well as being one of two semi-finalist ensembles in the 2015 Astral Artists National Auditions.
Nicholas' studies have put him in collaboration with Stephen Williamson, John Bruce Yeh, Michael Wayne, Ethan Sloane, David Martins, Yehuda Gilad, Larry Guy, Joaquin Valdepeñas, Pierre Dutrieu, and Thomas Parchman. Nicholas graduated cum laude with his Bachelor of Music from Boston University and is currently pursuing a Master of Music Degree at the New England Conservatory of Music with Thomas Martin of the Boston Symphony Orchestra.
---
CHRISTINA WRIGHT-IVANOVA | Artistic Director, Professional Musicians Series
Christina, hailed by critics as "a brilliant collaborative pianist" (Wiener Zeitung, Vienna) and "an ideal partner" (Huffington Post), is currently Assistant Professor of Music and the Coordinator of Piano/Collaborative Piano at Keene State College, New Hampshire. She has experience as both an instrumental and vocal collaborative artist, and frequently performs solo recitals with a special focus on new music.
She is on faculty at New England Conservatory's Summer Institute for Contemporary Performance Practice, and has previously worked at Dolora Zajick's Institute for Young Dramatic Voices, the Boston University School of Music and the BU Tanglewood Institute Opera Intensive (BUTI), American Institute for Musical Studies in Graz, Austria, and at the Franco-American Vocal Academy (FAVA) in Salzburg. She was also previously Assistant Professor of Music at the University of Nevada, Las Vegas.
Christina has performed as a chamber musician throughout the USA, Australia, UK, Europe, Canada, China and South America, appearing in recital with many established artists, including Tchaikovsky Competition Bronze medal cellist Bion Tsang, virtuoso violinist Yevgeny Kutik, Israel Philharmonic violinist Sharon Cohen, and Joachim International Violin competition winner Dami Kim. As a Guest Pianist-in-Residence with Venezuela's classical music program, El Sistema, she taught classes, worked with emerging young artists and was interviewed on TV, newspaper, and radio broadcasts throughout the country. A critically-acclaimed CD with violinist Kathrin ten Hagen entitled 'Eastern Impressions' was released under the German label, ARS Produktion. She has been heard on Deutschland Radio, WDR3 Kultur Radio, Bayerischer Rundfunk (BR Klassik, Munich), Radio Caracas (Venezuela), WORD Madison, WRUV Radio Vermont, and Norddeutscher Rundfunk (NDR). She also recorded a series of demos for Jonny Greenwood's (Radiohead) soundtrack for the movie 'The Master' (Western LLC, 2012). The 2017/18 season includes recitals in the USA, Italy, Germany, and Bulgaria.
She has premiered over twenty works by living composers and feels strongly about performing, teaching and promoting new music. She has performed both solo and collaborative new works in the Isabella Stewart Gardner Museum, Boston's Museum of Fine Arts, The Harvard Club, Opera America (NY), New England Conservatory's Jordan Hall, Tanglewood's Ozawa Hall, Old North Meeting House, Clutch New Music series in Austin TX, NEXTET series, the NEON Festival in Las Vegas, and the Steve Reich Festival in Boston, where she worked with the composer. Recent international concert performances at the Teatro Sociale in Como (Italy), Reaktorhalle (Munich, Germany), Humboldt University (Berlin), École Normale Supérieure (Lyon, France), Joanneumsviertel Museum (Graz, Austria), Amici della Musica Paisello Concert Hall (Lucera, Italy), and the Schloss Frohnburg (Salzburg).
A chamber music CD recording with 'Juventas New Music Ensemble' entitled "Spectres" was recently released on New World Records, and a CD of new art songs by Daniel Carr is recorded on MSR Classics.
For the past four years, Christina has served as the Artistic Director for the 'Bijou de la Vida Concert Series', serving Little Italy and the North End community in Boston. She holds degrees from the University of Texas at Austin (DMA), New England Conservatory (MM) and the University of Victoria, Canada (BM).
---
SARAH VANDEWALLE | Concert Series Manager, Professional Musicians Series
Sarah began her work with NEMPAC as Associate Producer for NEMPAC Opera Project's 2018 production of Don Giovanni. 
A lifelong music lover, she has been trained in both flute and voice. She graduated in 2016 from Tufts University with a B.A. in Drama and a minor in Music. Since then she has had the pleasure of working with several Boston-area arts organizations, including Gloucester Stage Company and New Repertory Theatre and often wears many hats as company manager, producer, box office associate, performer, and coordinator, to name a few.
Sarah looks forward to being part of NEMPAC's mission to provide the North End community with quality, engaging, and unique artistic programming.
---
STEFANO MARCHESE | Artistic Director, NEMPAC Summer Concert Series
Stefano's music background began at an early age when he started playing classical guitar and singing. He soon started listening to popular jazz and soul singers who influenced his learning and performances. From his town, Pescara (Italy), where he was born and raised, he moved to Rome (Italy) to attend "Corrado Pani Arts Accademy" and then graduated in Literature at "Roma Tre University". In Rome, he was a Soloist in many groups like "Unbound Voices Gospel Choir", "All Music Big Band" and because of them he had the opportunity to perform in many important stages like "Varese International Gospel Festival", "Villa Celimontana Jazz Festival", "Alexander Platz Jazz Club" and worked for RAI Television as well. He worked as a Vocal Coach and Music Director for private schools like "Ars Nova School of Music" (Colleferro, Rome), "Accademia della Musica" (Rome), "Jobel Teatro-Arteam School of Art" (Rome), and many others. He had the opportunity to teach in Public schools like "Dante Alighieri" (Pescara) and "Liceo Scientifico Galieo Galilei" (Pescara), realizing many music projects sponsored by the Government. After this period he wanted to expand his musical horizons and moved to Boston where he graduated in 2013 from Berklee College of Music, majoring in Contemporary Writing and Production.
In his career academy he has received many awards and scholarships. Stefano also had the pleasure to study and perform with wonderful musicians and artists such as Bill Elliot, Bob Stoloff, David Scott, Joey Blake, Norma Winston, JD Walter, Donna McElroy, Barry Harris, Cinzia Spata, Maria Pia De Vito and the Grammy Awarded Patrice Rushen, to name a few. With Cinzia Spata, he had also the opportunity to collaborate at her book "Jazz Vocal" (Volonte' & CO., Milano, 2010) which is now one of the most popular vocal technique books in Italy. Since 2011 he has been performing with the Vocal Group "The Singing Tribe". In 2012 he was selected as an arranger for Luis Enrique "The Prince of Salsa" and he had the pleasure to arrange for the "Whitney Houston Tribute". He also writes for many artists and groups like Franco Corso, Modular Art Collective Ensemble and many others. Stefano is a member of the A Cappella group "Sung Deep" since 2012 where he got to experience more cultural diversity in music. Jazz is not Stefano's only interest and thanks to his studies he's had the opportunity to explore many projects including writing jingles for advertisements and television, for small and large ensembles, and for film scoring. His passion for performing has led him to sing in many places around the world with his own compositions.
---
ALEXANDRA DIETRICH | Artistic Director, Opera Project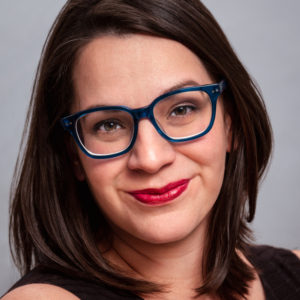 Alexandra Dietrich, originally from Freeport, Maine, is known throughout New England for her work as a mezzo-soprano, music educator, arts advocate, and as a director. As a singer, she is the Mezzo-Soprano Artist in Residence with the Metropolitan Chorale conducted by Dr. Lisa Graham. She frequently performs with Odyssey Opera and appeared in the stage premiere of Dello Joio's "The Trial at Rouen" in the Heavenly Voice trio which BMOP (Boston Modern Orchestra Project) has recorded on their label with a future release date to be announced. Alexandra has performed with many Boston opera companies and music ensembles including OperaHub, Boston Midsummer Opera, Boston Opera Collaborative, Lowell House Opera, Juventas New Music Ensemble, MetroWest now Mass Opera, and the NEMPAC Opera Project where she performed as Carmen in their inaugural production of "Carmen", and as a 7.5 half month pregnant Tisbe in "La Cenerentola" at Faneuil Hall.
Alexandra most recently staged Pauline Viardot-García's "Cendrillon" with the Cambridge Chamber Ensemble, and will be directing "Children of Eden" this winter with the Theatre Company of Saugus. As a teacher, she has been on faculty at the North End Music and Performing Arts Center since 2011, music directing their musical theatre classes, and at the St. John School as their choral director. She has been an active performer on the Opera on Tap Boston chapter's roster since their inception, and is the Director and Co-Founder of the Boston Opera Outreach Troupe, a group that seeks out unconventional places to perform interactive opera. She was a Master Teaching Artist for the Metropolitan Opera Guild with their Urban Voices program, and has taught numerous programs for the Watertown Children's Theater. Her students have performed with such orchestras as the Eureka Ensemble and the Landmarks Orchestra, most notably performing the Choral Prelude this past summer for Verdi's "Requiem". She is a graduate of the University of Southern Maine with a Bachelor's in Music Performance, and attended the Longy School of Music for her Graduate Performance degree in Opera.