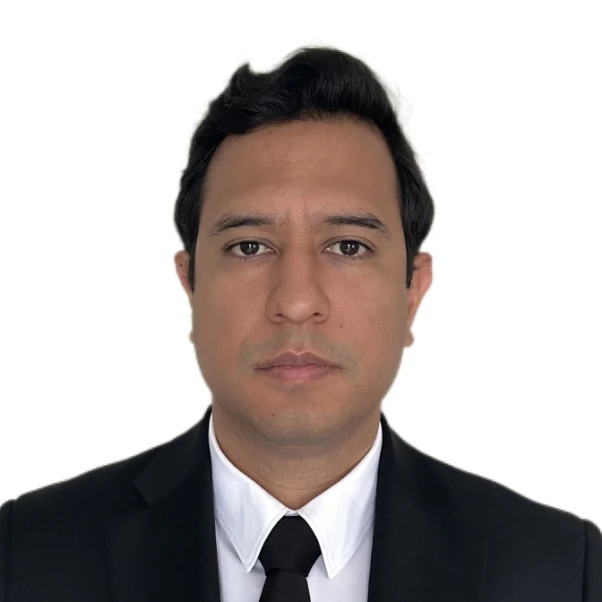 Warren Prescott Music Technology Teaching Artist
Rafael Enrique Moreno Vega , was born on February 1, 1983 in Panama City. He is the son of Rafael E. Moreno Pino and Elizabeth P. Vega de Moreno . Singer and composer . At the age of 5 he was already singing, but it was from the age of 8 that he began to do so more regularly at family parties using a repertoire of boleros, waltzes and aisles by artists such as Julio Jaramillo, Daniel Santos, Orlando Contreras   and others from the old guard who His parents and grandparents used to listen.
At the age of 17 he learned to play his first chords on the guitar with teacher Lucía Dorelis Pérez , since as a child, despite the fact that his uncle L. Raúl Moreno and his cousin Yira Castro  tried to teach him, he did not like the instrument. . At that time he composed his first songs. That same year 2000, he was hired for the first time by Professor Gilberto Campos and his group Rumba 5 . A shy Rafael, he only sang the song "Conciencia" by composer Omar Alfanno twice a night since it was the only song in the salsa genre that was known.
Then in 2002, he auditioned for the group Contra Punto , was selected and was with them until 2006. By then the young singer had completed his Bachelor's Degree in Marketing and Advertising , a Postgraduate Degree in Senior Management and a Master's Degree in Human Resources   from the University of the Isthmus . He continued singing with the groups  Laberinto , of theand Yaré  brothers of Professor Luis Thomas , while working as a Cabin Crew at Copa Airlines . In 2009, at the insistence of his mother and after preparing at the Panama Music Academy   under the tutelage of Professor Flor Morales , he auditioned for the reality show Vive la Música Live 2009 . He was the first in the line of applicants thanks to his mother and his cousins ​​Yunaira Tuñón and Iran Prestán , (who arrived at the test site almost 10 hours before and 6 hours before respectively) and he was the first finalist of that season which gave him great popularity in Panama. From there came opportunities in theater   where he has performed in more than 10 musicals, touring the entire country with the company Top Line Events on several occasions. Aladdin Jr. (Aladdin), Beauty and the Beast (Gastón) and more recently Manos de Piedra Durán, a KO Musical (2015), playing the characters "Sargento Guevara" and "Esteban de Jesús" , under the direction of Juan Carlos Adames, where also one of his songs, "When I get married" was selected as one of the songs for the musical, they are an example of this.
As for television, so far he has been the presenter of El Reto Tipiquero ,  TVN Movies, Buenos Días, Buenos Días KIDS and Proyecto Estrella , actor in the short film "El Ratón Pérez" (R. Pérez), and the Panamanian novel " A Maid in Paitilla" (Salvador).
In the world of cinema, he has had the opportunity to participate with short roles in the dubbing of the animated film The Secret Kingdom (2011), How to Train My Dragon 2 (2012) and in the short film Historias del Canal (2014).
On a musical level, in 2010 he presented his first single, " Antítesis  ", which was the theme for Panama from the novel Amor en Custodia. In 2011, together with Kako Nieto , he formed the group Fusión RK, releasing the single " Quiero Ser  " by Cuban Osmani Espinosa , who is the winner of Premios lo Nuestro 2016 with another production. Since then and to this day he takes singing classes with teacher Carlos Tovar.
In the middle of that year he decided to definitively venture into the Salsa genre, joining as a singer the Orquesta Sociedad Anónima de Ricky Sánchez, which among its members includes Carlos Pérez-Bido and Avenicio Nuñez (winners of the Latin and American Grammy with the production "Son de Panama") . In November he recorded the song " To conquer your love  " by Puerto Rican Luis Peña . This song was the first single from the new production of the aforementioned group, which was followed by songs such as " Bueno es culantro pero no tant  " by Ricky Sánchez and Luis Peña in 2013 and " Fiera Infiel  " (of their authorship) on December 28. November of the same year. 1 month later he married the journalist and news presenter Guadalupe Castillero  in the Cathedral of Santiago de Veraguas after 1 year of civil marriage. 
In April 2016, together with Orquesta Sociedad Anónima, he released the Album " 15 Años" , being Executive Producer of 5 songs, 3 of them his own and one a duet with salsa singer Tony Vega . This phonogram was also recorded at PTY Studios and has among its producers Ricky Rodríguez , a Puerto Rican pianist and arranger with a long history. When October arrived, Rafa opened the doors to a new and interesting project, Real Music Publishing, "We have your next hit | We have your next hit"  , his own music publisher in order to manage the copyright of his songs and offer them to other performers. On January 5, 2017, the single "Te voy a amar" , performed by Tavo Flores y los Tipiqueros, was released  , this being the first of the songs from his composition recorded by another artist. With the aim of helping colleagues and young prospects to learn about transcendental aspects of the music business, he has created the Música Total seminar , which in his own words, "is not everything, but it is  a light on the path! ". In November 2017, a new project was announced in which he participates as an advisor, composer of songs and soneos of the Panamanian salsero Victor Jaramillo and months before he was appointed as part of the board of directors of PANAIE , a collective management entity that ensures the rights of Panamanian musicians. In January 2018, La Barbie was released , a song written by him performed by Kako Nieto , a singer of the Tícola Urbano genre from Panama. The following month, Rafa was presented as the new face of the program Oye la Clave, which is broadcast on SERTV in Panama. On April 23, 2018, the second version of the song La Barby was released internationally , this time by the renowned Grammy-winning Panamanian band, Los Rabanes .
In 2019, Rafa was part of the morning Talk Show, "Un sorbito de Café" , broadcast by SERTV Panamá, which was nominated for best morning program by several Panamanian television content evaluation associations. In that same year she finished her Master's Degree in Higher Education at the Inter-American University of Panama. 
On May 13, 2023, Rafa Moreno successfully completed his studies at the prestigious Berklee College of Music , where he obtained a Degree in Contemporary Writing (Musical Arrangements) and Production , with the recognition of Summa Cum Laude and the following week he took carried out the recording of his first album as a soloist in the Salsa genre titled Album 1 , which will be on all digital platforms on November 1st.