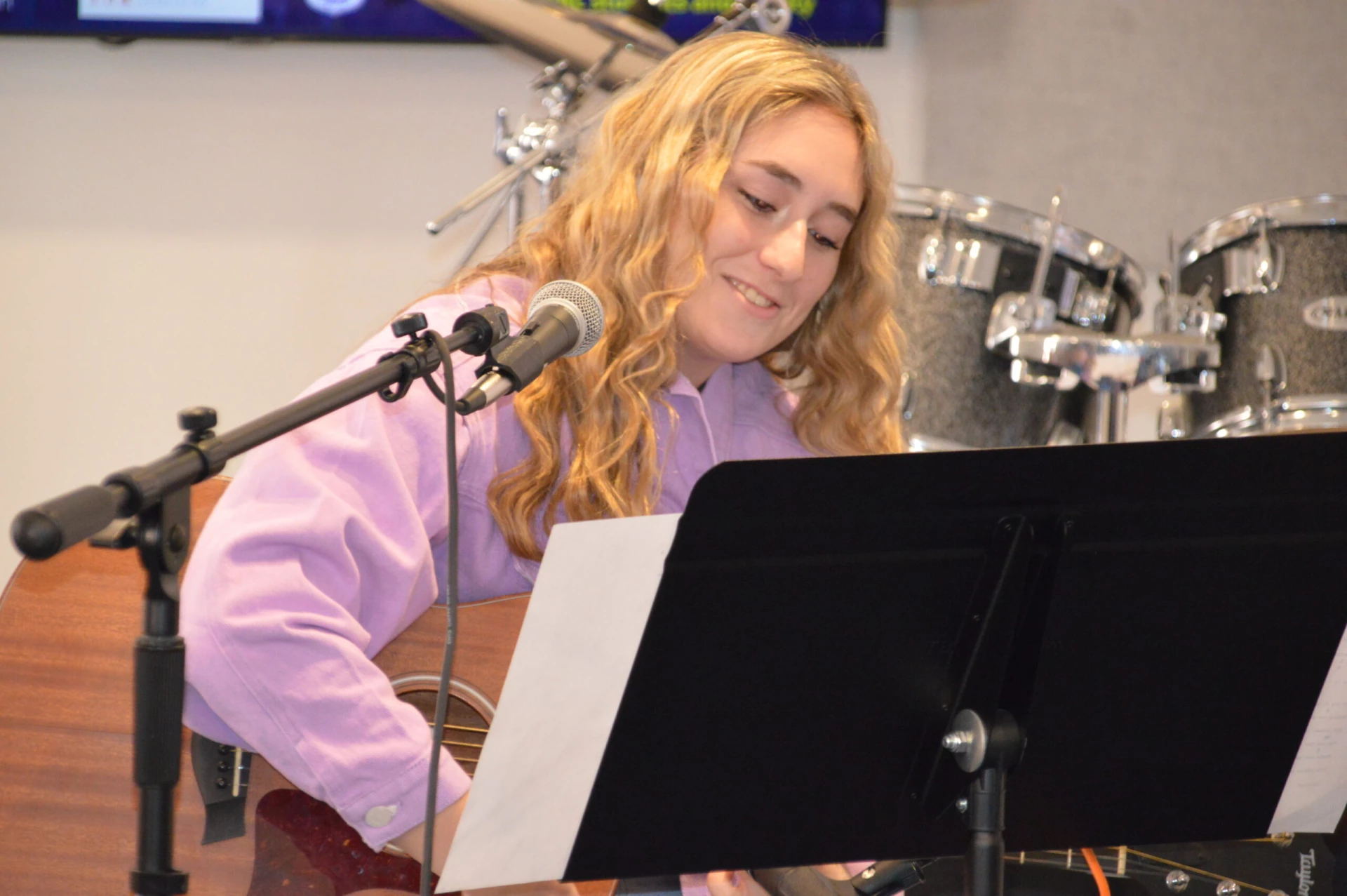 Enroll in Online or In-Person Music Lessons!
NEMPAC empowers artists of all ages & abilities. We offer one on one lessons to all ages & abilities across many instruments including voice, piano, guitar, ukulele, violin, drums, flute, clarinet, saxophone, trumpet, and more!
The North End Music & Performing Arts Center (NEMPAC) takes great pride in providing Private Music Instruction(PMI) for children and adults of all ages and abilities. Our music lessons uniquely tap into the creative talent of each of our students and pairs them with the best local faculty.
New Student? Try a lesson!
Please fill out an inquiry form by clicking the button below -or- contact private music instruction manager Mary-Alexandra Onstad at monstad@nempacboston.org-or- 857-239-9997 to request more information or get started!
ACCESSIBLE.
HIGH-QUALITY.
EXCELLENT FACULTY.
TUITION ASSISTANCE AVAILABLE.
---
Let's Get Started!
Step 1. If you'd like to learn more about our private music lesson offerings, please submit an inquiry by clicking below to access our Inquiry Form. 
Step 2. Once you have received inquiry confirmation for day and time, you are all set to register for lessons! In the meantime, you can create an account in the registration portal that will have all your billing information, lesson schedule and more. You only have to do this once! 
NEMPAC staff and teachers have been the light at the end of our tunnel! Dinero is shining brighter then ever since taking guitar lessons. Guitar Instructor Caio is the BEST! Thank you from the bottom of our hearts. We love you…."
—Dinero & Darla Jelley
I've always wanted to take Piano lessons; it just took me 30 years to start! Piano Instructor Ben Xia has made adult learning simple and NEMPAC has provided me an outlet from work to do something I've always wanted to do."
—Daniel Lattanzi, Adult Music Student
---
More Information:
Locations:
NEMPAC Prado Studios, Paul Revere Mall in North End of Boston
NEMPAC Tileston Music Center, North End of Boston
9 Hull Street, North End of Boston
Charlestown Working Theater, Charlestown
Harvard Kent Elementary School, Charlestown (For HK students ONLY)
St. John's School, North End (For SJS students ONLY)
Virtually – ONLINE
Lesson Schedule:
For youth private students, NEMPAC runs two sessions: Session I and Session II. Lessons will be between 16-17 weeks pending which day your lessons are scheduled on and your start date.
*Adult private students are accepted on a rolling basis in 5 or 10-lesson packs.
*Payment is due by the first day of the session.
Session I: September 11th, 2023 – January 21st, 2024
Make-Up Week: January 22nd – February 4th, 2024
Recitals: January 19th, 20th, 21st
Session II: February 5th – June 9th, 2024
Make-Up Week: June 10th – June 23rd, 2024
Recitals: June 1st & 2nd
*NOTE: In September 2020 NEMPAC switched to a semester-based calendar for private instruction, with two 16-week sessions. 
See our 2023-2024 Academic Calendar
Faculty:
Read more about our expert faculty members! For each private music instructor, we present an introductory mini-bio on our website, which provides a glimpse of their expertise to help you choose the best fit. For help selecting an instructor, please contact us.
Registration & Payment:
Registration is required for all new and returning students. Families/Students must contact Mary-Alexandra Onstad or fill out an inquiry form to arrange your lesson time/day and pair you with an instructor. Lesson spots are incomplete without payment. There is a one-time $40 registration fee per family each year applied to your invoice. 
Once NEMPAC receives your inquiry and we pair you with an instructor, we will send you an e-invoice for your total amount due through your online portal. Payment is expected via check/ACH Bank Transfer or credit/debit card. We ask our registrants paying tuition to please use the payment method ACH / E-Check instead of Credit Card whenever possible. Thank you! 
Policies: 
Please carefully review our policies before registering
Renting Instruments:
NEMPAC does not provide instruments. If you need help buying or renting an instrument, we are happy to provide guidance. Please contact PMI Manager Mary-Alexandra Onstad at monstad@nempacboston.org or visit our Instrument Rental Information which also documents our partnership with Virtuosity Musical Instruments. 
Cost of Lessons, Fees & Discounts 2023-24:
Private Music Instruction (1:1)
30 minutes = $45
45 minutes = $63
60 minutes = $80
Discounts:
Sibling 

Discounts

: 10% off the additional student to families with 2 or more enrolled in our programs under the age of 18. The 

discount

 will be applied to the lesser cost program and does not apply to already 

discounted

 programs or those receiving tuition assistance.
Early Childhood 

Discount

: 50% off the additional student to families with two or more students enrolled in our early childhood programs First Steps and Family Music Makers.
Parent 

Discount

: 10% off classes for adults with a child enrolled in NEMPAC programs.
Faculty 

Discount

: 20% 

discount

 on programming for themselves and their children.
Ensemble / Production 

Discount

: Students enrolled in Rock Band, Eliot Band, and Music Ensemble will receive 10% off ensemble tuition if they are in private lessons at NEMPAC.
Senior 

Discount

: 10% off tuition to all seniors, ages 65+
College 

Discount

: 10% off private instruction or adult class session with valid ID.
Military Family: 10% off tuition for military families.
Tuition Assistance / Financial Aid: NEMPAC awards over $19,000 in children's music scholarships each year through for Families in Financial Need and the Geraldine Marshall Scholarship Fund. Interested applicants must submit financial documentation and an annual application to be considered for this assistance. For more information visit our tuition assistance page or contact Allie Carufel at acarufel@nempacboston.org
Fees: All families are charged a $40 once per year registration fee. Pick-Up for lessons is $60 per session and includes the Eliot Lower School and the Eliot Intermediate School. Late payments will accrue monthly late fees of $15 on the 1st of each month.
Pick-Up: In partnership with the Eliot K-8 Innovation School (including Lower & Intermediate School), NEMPAC offers early student pick-ups (contingent on individual instructor approval). The additional service fee for session pick-up/drop-off is $60 per Session. Parents are required to read NEMPAC Pick Up Protocol.
*By signing up for this offering, participants will also have use of practice space Mon – Fri starting at 7pm and on Weekends from 9am – 8pm and agree to provide feedback on a short survey after the completion of the course.