One way to support NEMPAC is to become a part of our Band of Volunteers! We rely on our wonderful community members, supporters, families & friends to help us achieve so much each year!
Volunteers are asked to help with: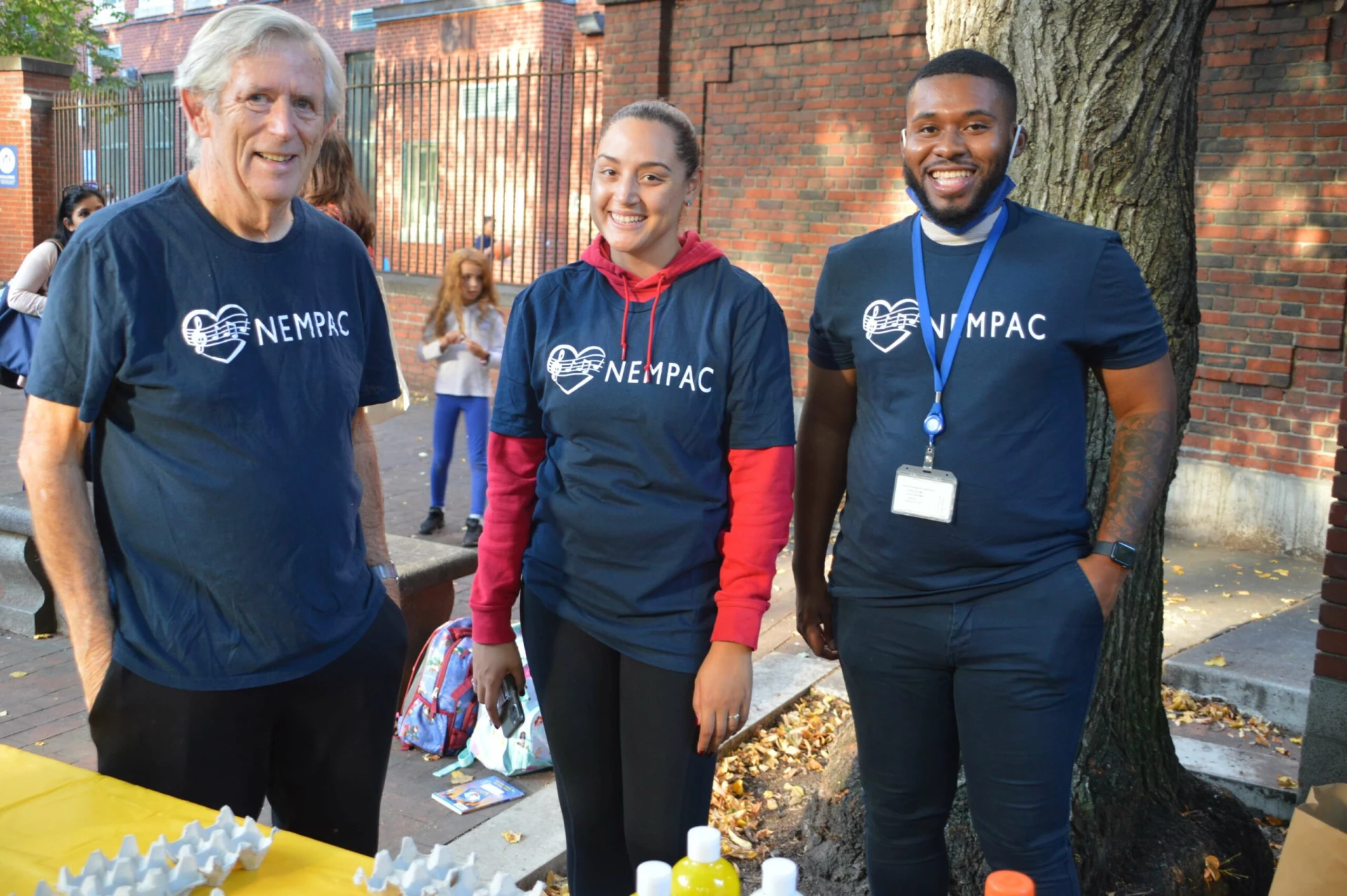 Community events – running craft tables, set-up, clean-up, helping with food items/beverages
Ushering at concerts and special events
General administrative duties
Thank you to our 2021-22 Band of Volunteers!
Ann Babbitt
Bryan Barancik
Laura Benvenuto
Ashley Cox
Yvonne Cox
Shannon Fitzgerald
Mahsa Ghanbarpourmamaghani
Darla and Dinero Jelley
Rose Koch
Daniel Lai
Mikayla Mantino
Brian Mazzoli
Eileen Miliano
Steph Oteri
John & Patricia Romano
Lynn Roy
John Roy
Dianne Royle
Caroline Twomey Lamb
Phyllis Vitti
Peggy Yin