About Us
Discover Our Mission, Vision, and Values: Learn More About NEMPAC's Commitment to Music Education and the Performing Arts in the North End and Beyond.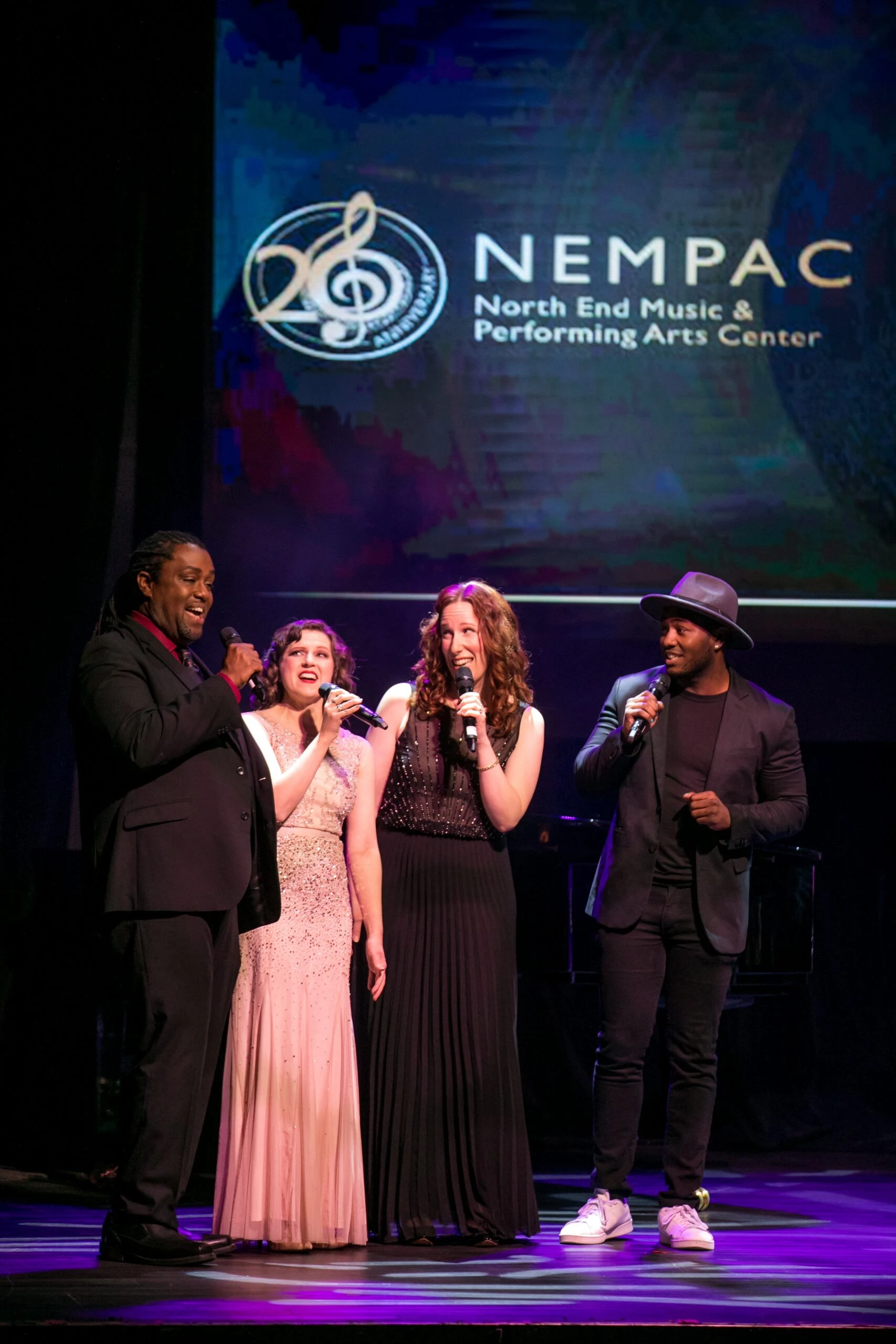 North End Music & Performing Arts Center (NEMPAC) is your 501(c)(3) community music school and performing arts center. We exist to enrich Charlestown, the North End, and surrounding Boston neighborhoods with accessible, high-quality arts programming and performances.
We believe the arts are an expression of our shared humanity.
We believe the arts are an antidote to stress, a source of comfort and hope, and an innate connection builder.
We believe the arts transform a neighborhood into a community.
Accessibility is the drumbeat of our organizational song. We define accessibility as creating opportunities for all to experience the transformative power of the arts. One of the ways we create opportunities is through youth scholarships.
Our Mission
Rooted in Boston's North End, our mission is to enrich lives through accessible, exceptional music education and performing arts programs that embrace our vibrant, inclusive, and diverse communities.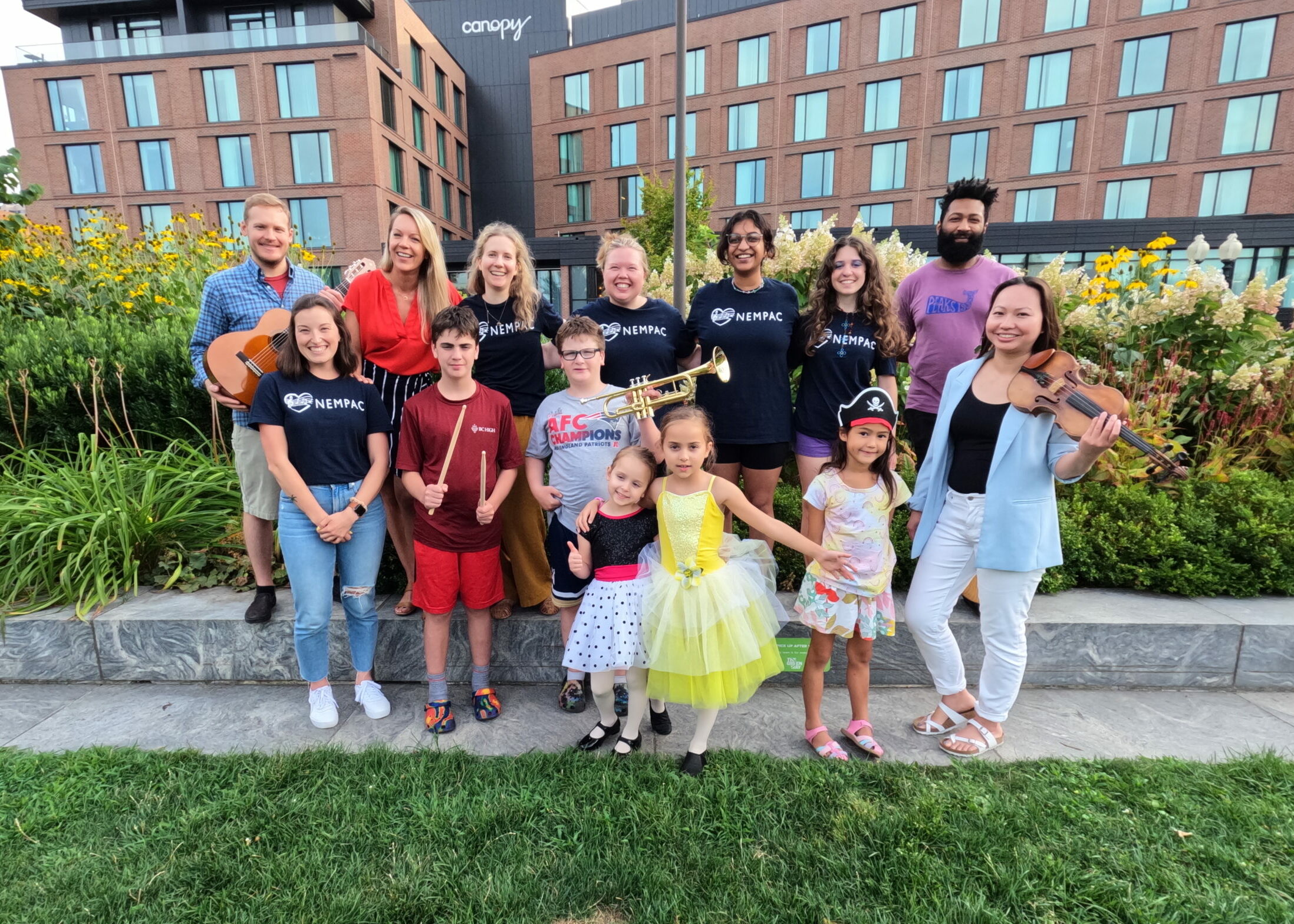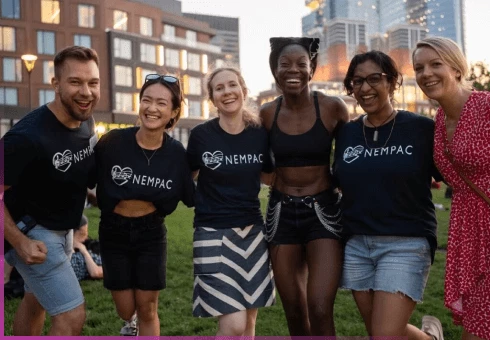 Our Vision
NEMPAC envisions dynamic Boston neighborhoods where music and performing arts fill the city with creativity, spark connections, and inspire us to be our best selves.
EXCELLENCE
We strive for artistic and educational excellence.
COLLABORATION
We forge partnerships to cultivate an inclusive community.
LOVE
Love is the core of who we are and all we do.
CREATIVITY
We foster creativity and self-expression while ensuring art has a home.
EQUITY
We champion diverse voices, create access, and eliminate barriers to participation in the arts.
Our History
NEMPAC is a non-profit 501(c)(3) organization founded in 2001 by a group of five local mothers who were seeking arts enrichment programming for their children. These mothers began the organization out of their own homes and used community spaces in the neighborhood to offer private piano lessons. As NEMPAC grew, its Board of Directors sought a physical home and began to work with the City of Boston and the office of Mayor Thomas Menino to acquire and renovate an abandoned 590 square-foot 1920s wash house in the heart of the North End.
The building had been abandoned since 1968. City Councilor Paul Scapicchio called it a "disgusting building, old and decrepit" (Boston Globe, 12/3/00). Located along the Freedom Trail in the Paul Revere Mall (known as the Prado), it stands between the Old North Church and Cyrus Dallin's statue of Paul Revere.
With headquarters to house administrative offices and four private studios, NEMPAC began to flourish. As a music school, NEMPAC reaches approximately 1,355 students per week, offering programs across several art disciplines, including dance, movement, and theatre, focusing on music education. Through partnerships with local schools in the North End and surrounding neighborhoods, students receive free, in-school music education.
Doug Bowen-Flynn
President
SAG-AFTRA, Actors Equity Association, Massachusetts Production Coalition, and the Massachusetts Teachers Association
Mary O'Neill
Vice-President
Assistant District Attorney, Middlesex District Attorney
Leigh Ann Steele
Clerk
Director of Marketing & Operations, Rye Beach Yoga
Robin Wehbe
Treasurer
Investment Funds Manager, BNY Mellon
Teresa Chuang
Head of Global Client Engagement, Manulife Investment Management
Tchad Cort
Boston Public Schools Office of Transportation
Ramin Khoshatefeh
President and CEO, enLabel Global Services, Inc.
Rose Koch
Independent Consultant specializing in handheld chemical analyzers and algorithm development.
Caroline Twomey Lamb
Assistant Group Leader, MIT Lincoln Laboratory
John Romano Jr.
Deputy Director, Office of Neighborhood Development, City of Boston
Alex Senchak
Managing Partner, Duarte Pond Investments & Consulting
Lynne St. Andre
Vice President, Senior Corporate Counsel & Regional Manager, Liberty Mutual Insurance
Andrea Waldstein
Clinical Social Worker and former Trustee of Simmons College
Strategic Plan
Learn about the organization's long-term goals, objectives, and strategies for achieving its mission of promoting music education and the performing arts. Explore the strategic plan to discover how NEMPAC plans to expand its reach, enhance its programming, and deepen its impact on the community. Whether you're a supporter of the organization, a current or potential partner, or simply interested in the future of music education and the performing arts, the strategic plan provides valuable insights into NEMPAC's vision for the future. Join us on this exciting journey towards a more vibrant and musical community.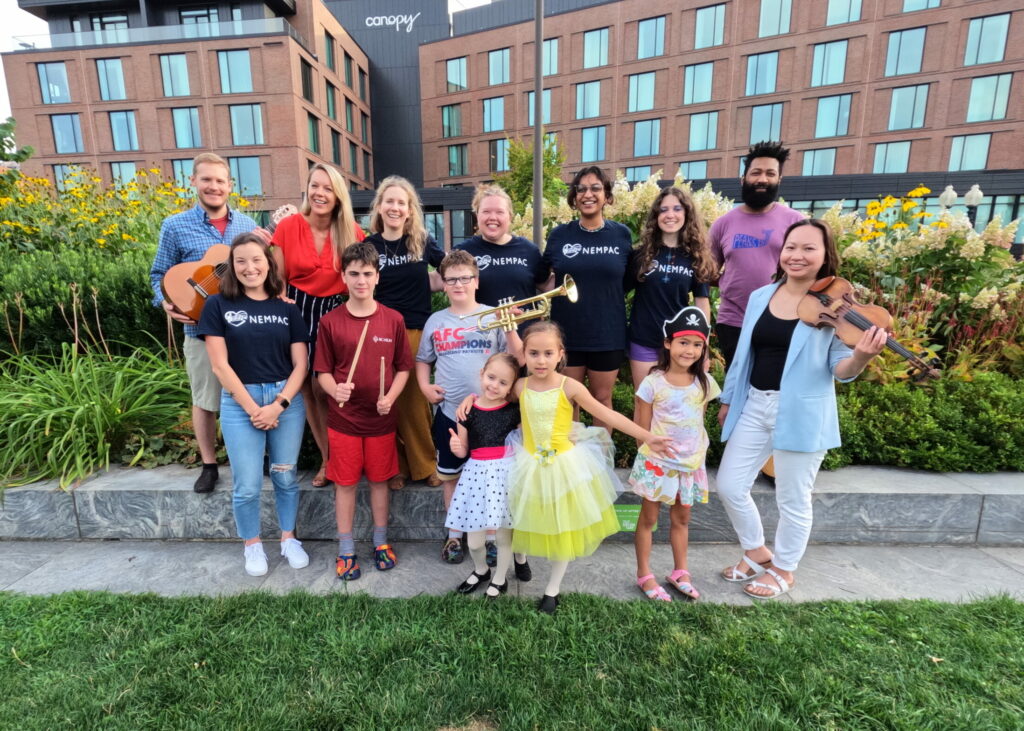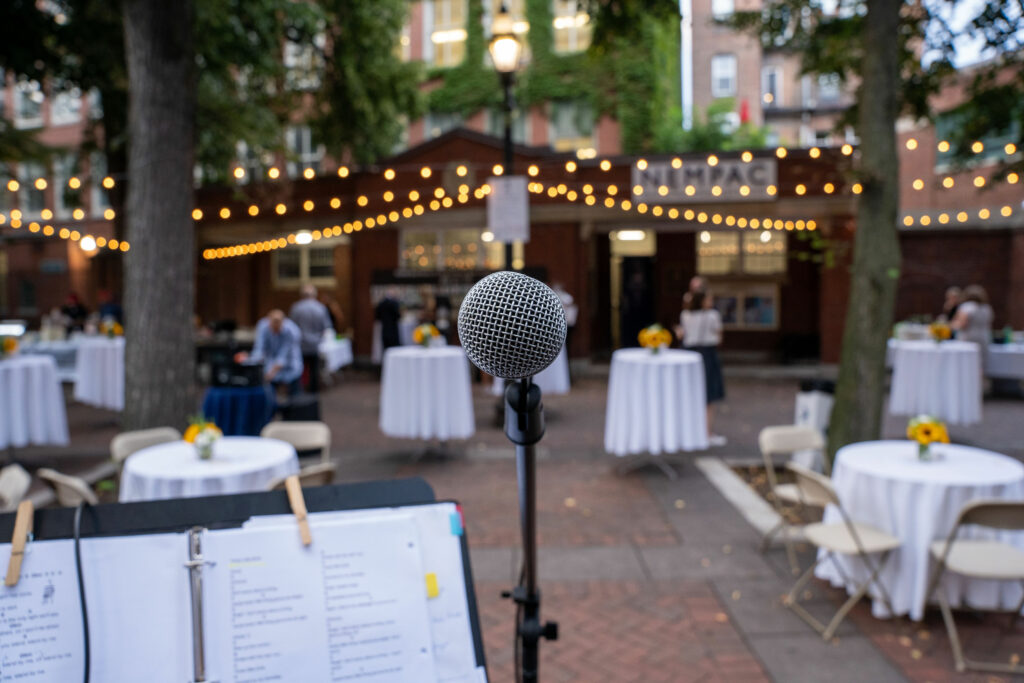 Our Commitment to Diversity, Equity, Inclusion and Belonging (DEIB), and Anti-Racism
We at NEMPAC use the arts to tell stories that represent the communities and cultures of Boston. Through music and performance, we speak in sound—rather than words—about the shared experiences of artists and audience members. Diversity is one of our core values, and in 2021, we'll strive to prove this value through our actions as a nonprofit.
Access
Health Safety Policy
Land Acknowledgement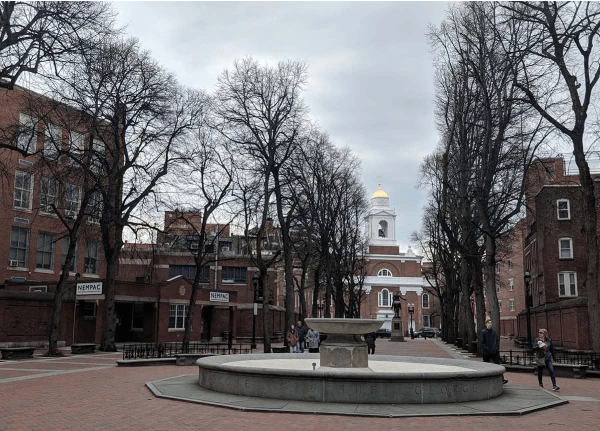 Facilities
NEMPAC operates out of three buildings in the North End, Boston as well as several satellite locations in neighborhoods across the City of Boston. Performance space is also utilized at several arts partner locations, including the Boston Center for the Arts, Bijou de la Vida Gallery, and the Rose Kennedy Greenway.
Learn More

Our Health Safety Policy
If a student, staff member, faculty, or concert attendee is experiencing signs or symptoms of cold or flu or otherwise resembling COVID-19, the individual is not permitted to attend the program nor enter any of NEMPAC's facilities.
Learn More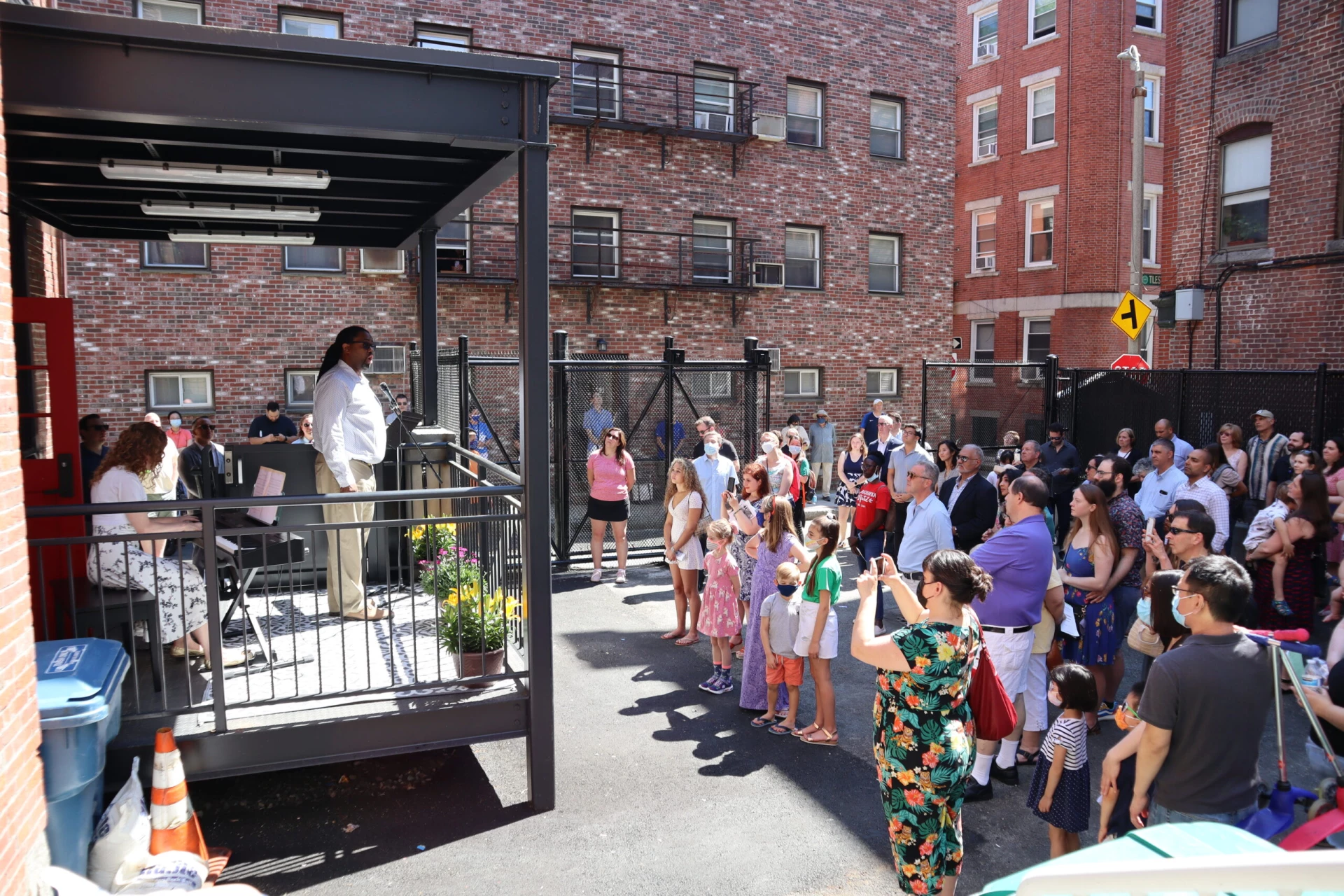 Land Acknowledgement
NEMPAC acknowledges that the land our non-profit resides on is the ancestral homeland of the Pawtucket and Massachusetts tribal nations. We honor these communities and the elders of these nations...