Single Tickets on Sale for NEMPAC's Soirée on the Prado! Thursday, September 21st, 2023.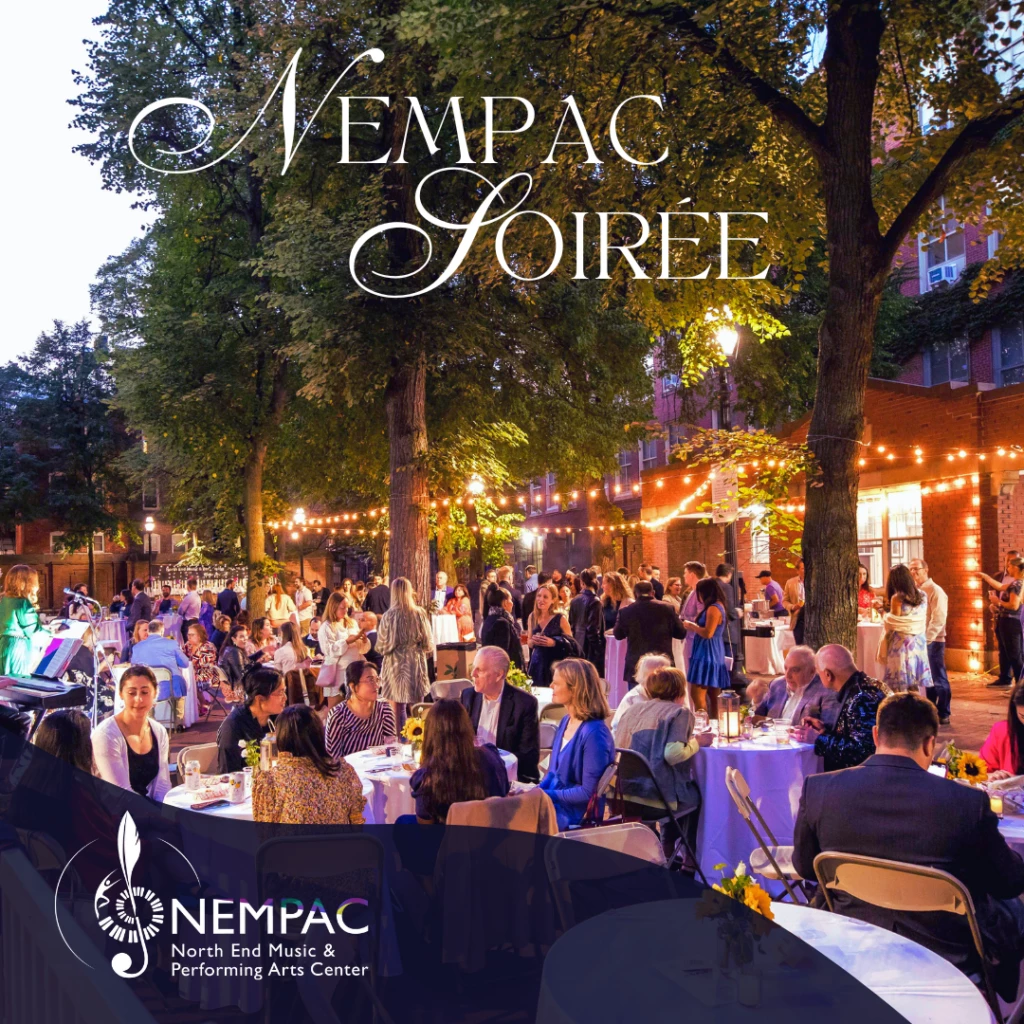 Don't miss NEMPAC's annual Soirée on the Prado, a stylish event celebrating our artistic community with live performances, delicious food, and captivating art, all under a grand tent and canopy of trees on the Paul Revere Mall. Join us for an unforgettable night connecting with fellow art enthusiasts and supporters while contributing to NEMPAC's mission.
If you are unable to attend the Soirée on the Prado, but still want to participate in our Soirée Silent Online Auction, please click here to register your credit card!
If you are unable to attend attend the Soirée on the Prado, but want to participate in the Balloon Pop Raffle, please click here! (All raffle buyers are guaranteed a prize).
Public Transportation or Ride Sharing: If taking the MBTA, the closest stops are at North Station (Orange and Green lines; a 10-minute walk), Haymarket (Orange and Green lines; a 10-minute walk), and Government Center (Blue and Green lines; a 13-minute walk). If ride-sharing please set "Paul Revere Mall" as your destination.
Parking: There are several local parking lots in the North End. The closest lots are each about a five minute walk away and are: North End Garage (600 Commercial Street, Boston MA 02113) or Sargent's Wharf Parking Lot (269 Commercial Street, Boston, MA 02109; a 5-minute walk). If ride-sharing please ensure "Paul Revere Mall" as your destination.

NEMPAC's Soirée on the Prado Honorees: Ramin Khoshatefeh & Xiaolan Ruan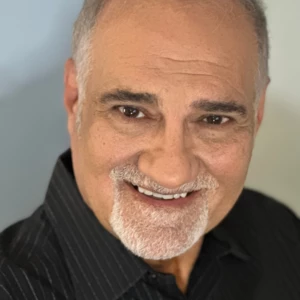 Ramin Khoshatefeh has been a member of NEMPAC's Board of Directors for eight years. His recent board work has included serving on the Real Estate committee and playing a crucial role in the expansion of NEMPAC's campus to the Tileston Street facilities. He has generously lent his Bijou de la Vida art gallery space as the venue for many NEMPAC concerts. Ramin is a visionary and energetic leader and entrepreneur, creating rapid growth and success for many businesses since 1982. He is a pioneer and a domain expert in the fields of information technology, manufacturing, logistics, bar coding, labeling, packaging, brand management and automatic data capture. He has published many articles and papers on his areas of expertise including "Principles of Zero-Defect Packaging" and "Integrated Packaging Management (IPM)". Ramin developed the first commercial label composition and printing software "Generalized Barcode and Labeling (GBL)" for general manufacturing and "Chemical Industry Barcode and Labeling (CIBL)" for Chemical product labeling. He also holds the world's only patent for the representation and transportation of dynamic structures for distributed labeling and packaging execution over worldwide networks. In addition to his role as CEO of enLabel Global Services, Ramin is on the board of several companies and non-profit organizations, including NEMPAC. Since 2001, he has focused his work on the life sciences industry and has become a highly respected industry influencer.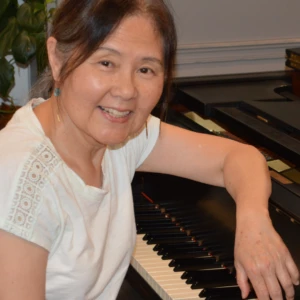 Xiaolan Ruan is one of NEMPAC's longest tenured faculty members, teaching students of all ages since 2005. Xiaolan saw her first piano at the age of eight, when she attended her mother's opera performance and was inspired to play the piano for over an hour. From that time onwards, she loved the piano. She was accepted to be a piano student at the Shanghai Conservatory of Music's primary and high school program, and later became a piano teacher at Shanghai Dance School where she was awarded the title of Lecturer. In the 1990s, Xiaolan had the opportunity to come to Boston and study at Longy School of Music for her master's degree in piano. Since then, she has taught piano in the Boston area for over twenty years. In 2005, Xiaolan began teaching piano at NEMPAC, making her one of the organization's first faculty members.
UPCOMING EVENTS
No upcoming events found.