What is the Leadership Circle?
The Leadership Circle is a group of individual donors and investors who provide foundational support, making everything we do possible.
Why Join?
Buy into our future – and the future of community arts.
As a member of NEMPAC's Leadership Circle, you create the greatest impact over the longest period of time, allowing us to plan for the future and maintain robust staffing and programming. Your support is a direct investment in our 2023-2026 Strategic Plan, which focuses on stabilization following a recent period of rapid expansion.
Your major contribution to NEMPAC also creates an impact on the arts scene in the City of Boston. Artists remain affected by the pandemic closures which interrupted their careers, and NEMPAC prioritizes hiring Boston professionals and revitalizing the arts sector with our performing arts programs.
Donor Benefits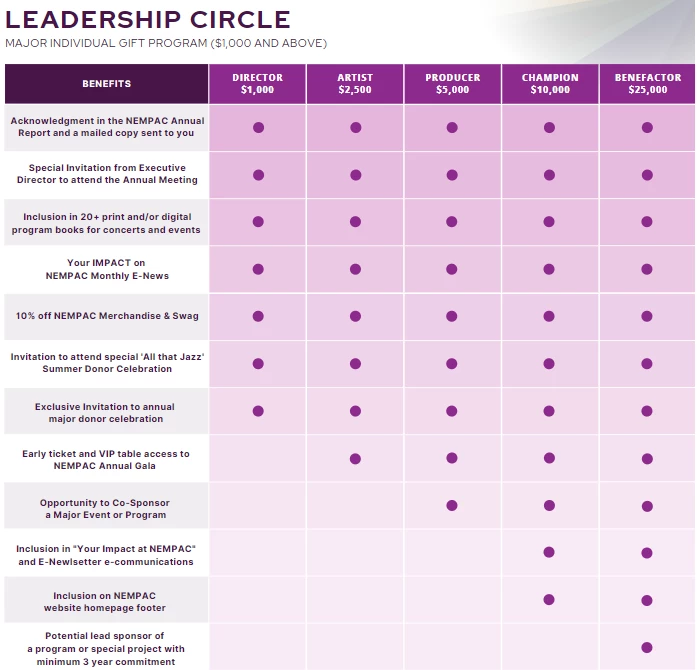 Invest in Our Future
We are building a future in which everyone, regardless of age or ability, has the opportunity to participate in the arts. We believe that music and the performing arts affirm our humanity and provide ways to express our unique identities. Together, we can create a world that is equitable, creative, and joyful.
Our goals for NEMPAC's future include: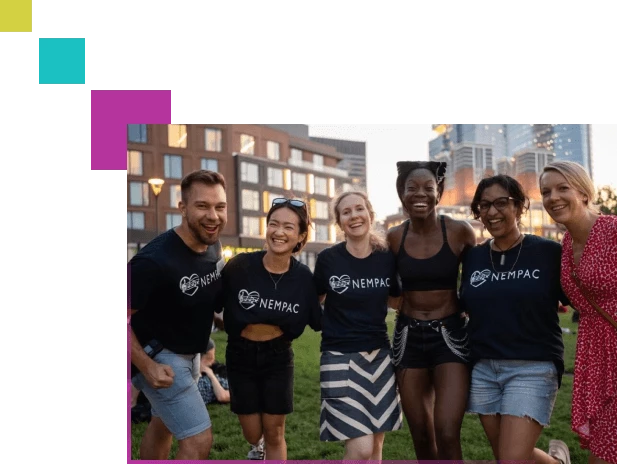 Advancement of Equity in everything we do
Artistic Excellence in Education and maintaining the best educators and staff in Boston
Sustaining Our Campus to ensure accessibility to all in our spaces
Gaining Financial Stability through donor support and investing in staffing