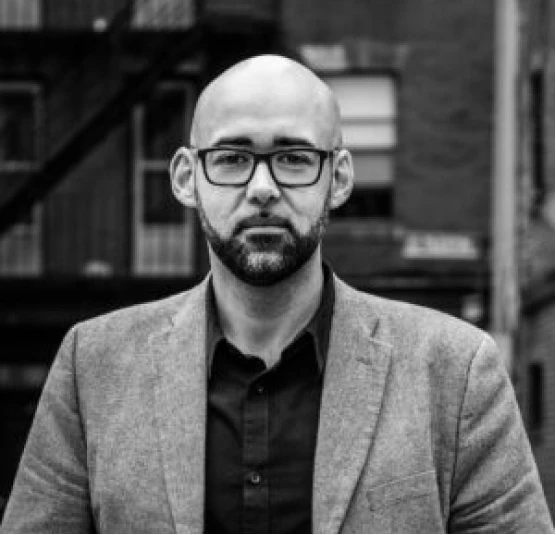 Artistic Director
Stefano Marchese is an award-winning Italian singer-songwriter and educator. He has collaborated with Grammy winners Bobby McFerrin and Luis Enrique, among others. Thanks to his solo album Radici, in 2021 he was nominated by Serafini as one the 100 most relevant Abruzzesi abroad.
The band leader of Scanzonati, along with bass player and Berklee faculty, Andrea Pejrolo, Marchese has collaborated with stars of Italian musica leggera such as Mogol and Carmen Consoli. A radio and TV host and producer, his show L'Italia chiamò was aired on more than 40 TV channels in Italy and Europe, and has included Oscar-winning composer and director Nicola Piovani and Italian jazz and pop stars such as Chiara Civello, Zucchero, Levante, Durdast, and GeGé Telesforo.
A Berklee faculty member and teaching artist for the Eliot School, Marchese has presented at national and international music education conferences and published work in music education journals on the topic of culturally and linguistically responsive teaching and technology in music education. As artistic director, he curates several series and festivals in New England, such as Jazz in the Park, Sounds of Italy, and Piazza All'Aperto among others.
Career Highlights
Singer-songwriter and co-leader with Andrea Pejrolo of Scanzonati
Performances and collaborations with Bobby McFerrin, Mogol, Luis Enrique, Carmen Consoli, and Joey Blake, among others
Host and producer of the TV/radio show L'Italia chiamò
Recordings as a solo artist include Radici
Recordings as a member or a featured artist include Sung Deep: Voices from the Village by the Singing Tribe, and Unbound Again and Synergy by Unbound Voices
TV show appearances include WCVB, WHDH, Mediaset, RAI, and RAI International
Artistic director of series and festivals including Jazz in the Park, Sounds of Italy, and Piazza All'Aperto
Studies with Bob Stoloff, Norma Winston, Donna Mc Elroy, David Thorne Scott, and Joey Blake, among many others
Awards
Recipient of the Music Education Award, Berklee
Recipient of the Voice Department Award, Berklee
Recipient of the Umbria Jazz Scholarship
Education
M.M., Boston Conservatory at Berklee, music education
B.M., Berklee College of Music, contemporary writing and production
B.A., Università Roma Tre, performing arts
Diploma, Berklee College of Music, contemporary writing and production
Diploma, Accademia Corrado Pani, acting
In his career academy, he has received many awards and scholarships. Stefano also had the pleasure to study and perform with wonderful musicians and artists such as Bill Elliot, Bob Stoloff, David Scott, Joey Blake, Norma Winston, JD Walter, Donna McElroy, Barry Harris, Cinzia Spata, Maria Pia De Vito and the Grammy Awarded Patrice Rushen, to name a few. With Cinzia Spata, he had also the opportunity to collaborate at her book "Jazz Vocal" (Volonte' & CO., Milano, 2010) which is now one of the most popular vocal technique books in Italy. Since 2011 he has been performing with the Vocal Group "The Singing Tribe". In 2012 he was selected as an arranger for Luis Enrique "The Prince of Salsa" and he had the pleasure to arrange for the "Whitney Houston Tribute". He also writes for many artists and groups like Franco Corso, Modular Art Collective Ensemble, and many others. Stefano is a member of the A Cappella group "Sung Deep" since 2012 where he got to experience more cultural diversity in music. Jazz is not Stefano's only interest and thanks to his studies he's had the opportunity to explore many projects including writing jingles for advertisements and television, for small and large ensembles, and for film scoring. His passion for performing has led him to sing in many places around the world with his own compositions.