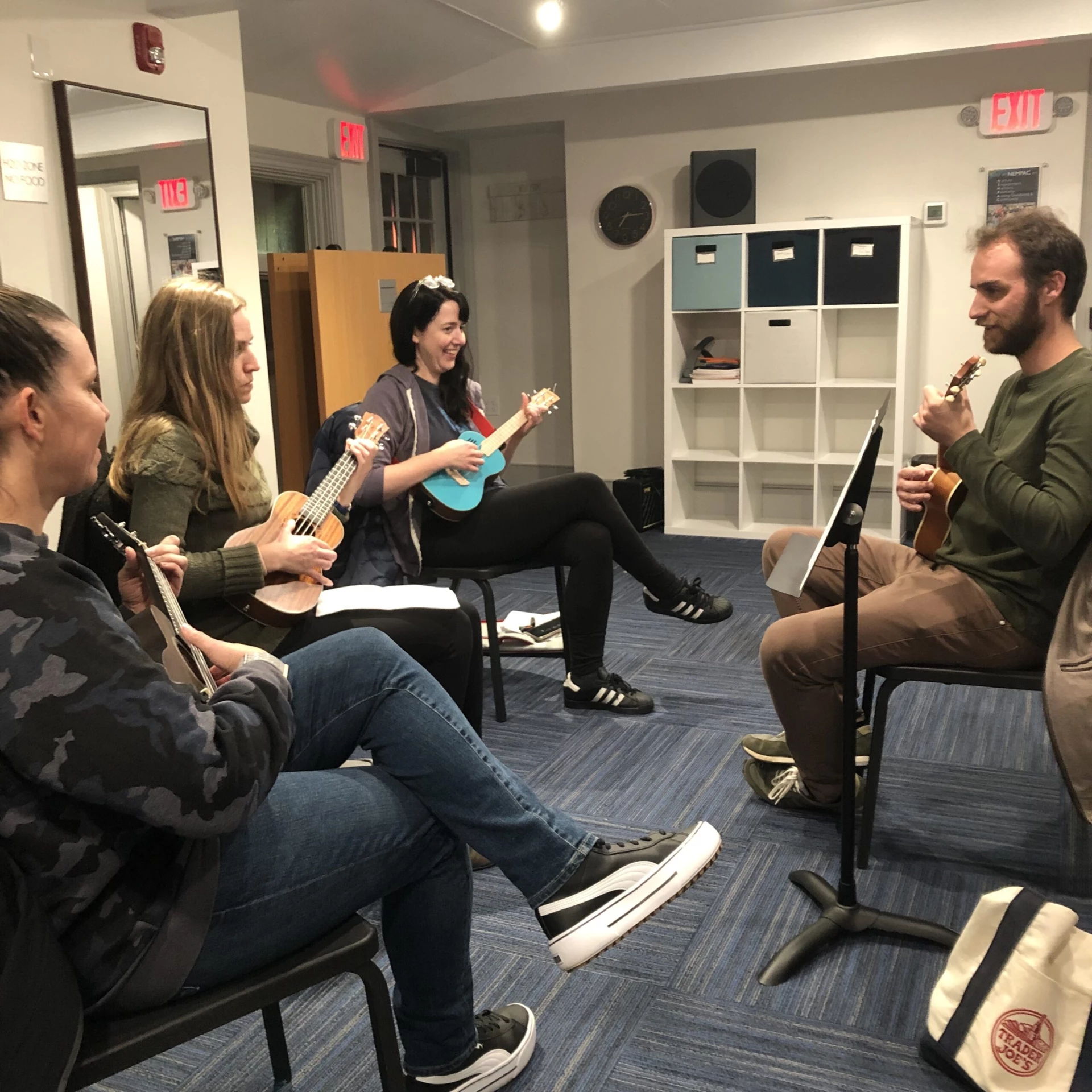 Adult Ukulele: Level I
Wednesdays from 6:15 - 7:15
50 Tileston St. North End
Have you ever wanted to try an instrument but didn't have the time? The ukulele is a great starter instrument! It's easier and quicker to learn than the guitar, is affordable to purchase, and many songs can easily adapt to the ukulele! In this fun, group social hour, adults will focus on playing basic chords, strumming the ukulele, and playing songs together. This is a great opportunity to learn with others to develop your basic ukulele and musicianship skills!
Register Here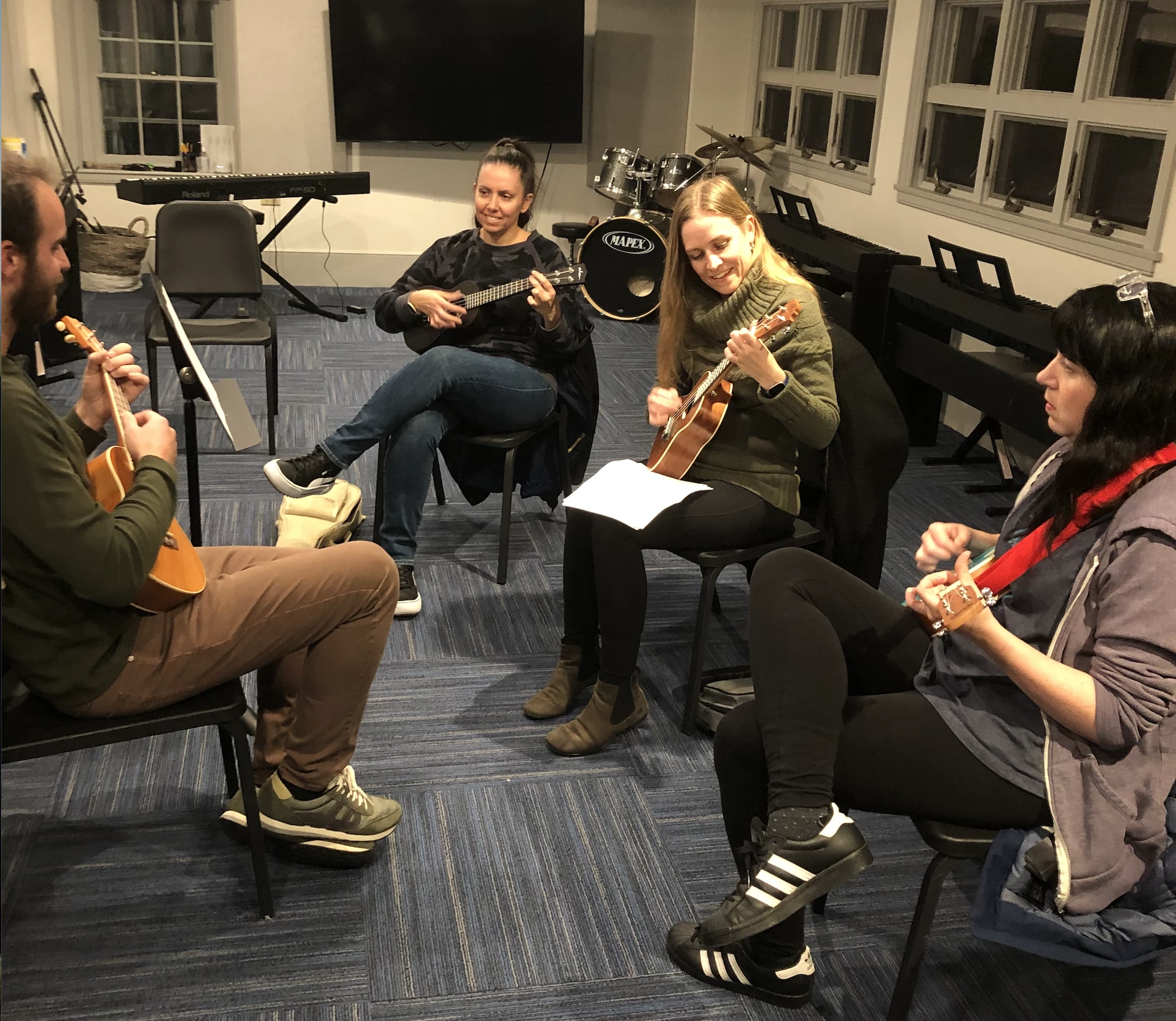 Adult Ukulele: Level II
Thursdays from 6:30 - 7:30 p.m.
50 Tileston St. North End
For participants that have taken our level I course or who have some experience playing ukulele and want to brush up their skills, this level II course will focus on advanced chords, strumming & fingerpicking, scales and arpeggios, improvisation, singing and playing together!
Register Here
*By signing up for this offering, participants will also have use of practice space Mon – Fri starting at 7pm and on Weekends from 9am – 8pm and agree to provide feedback on a short survey after the completion of the course.