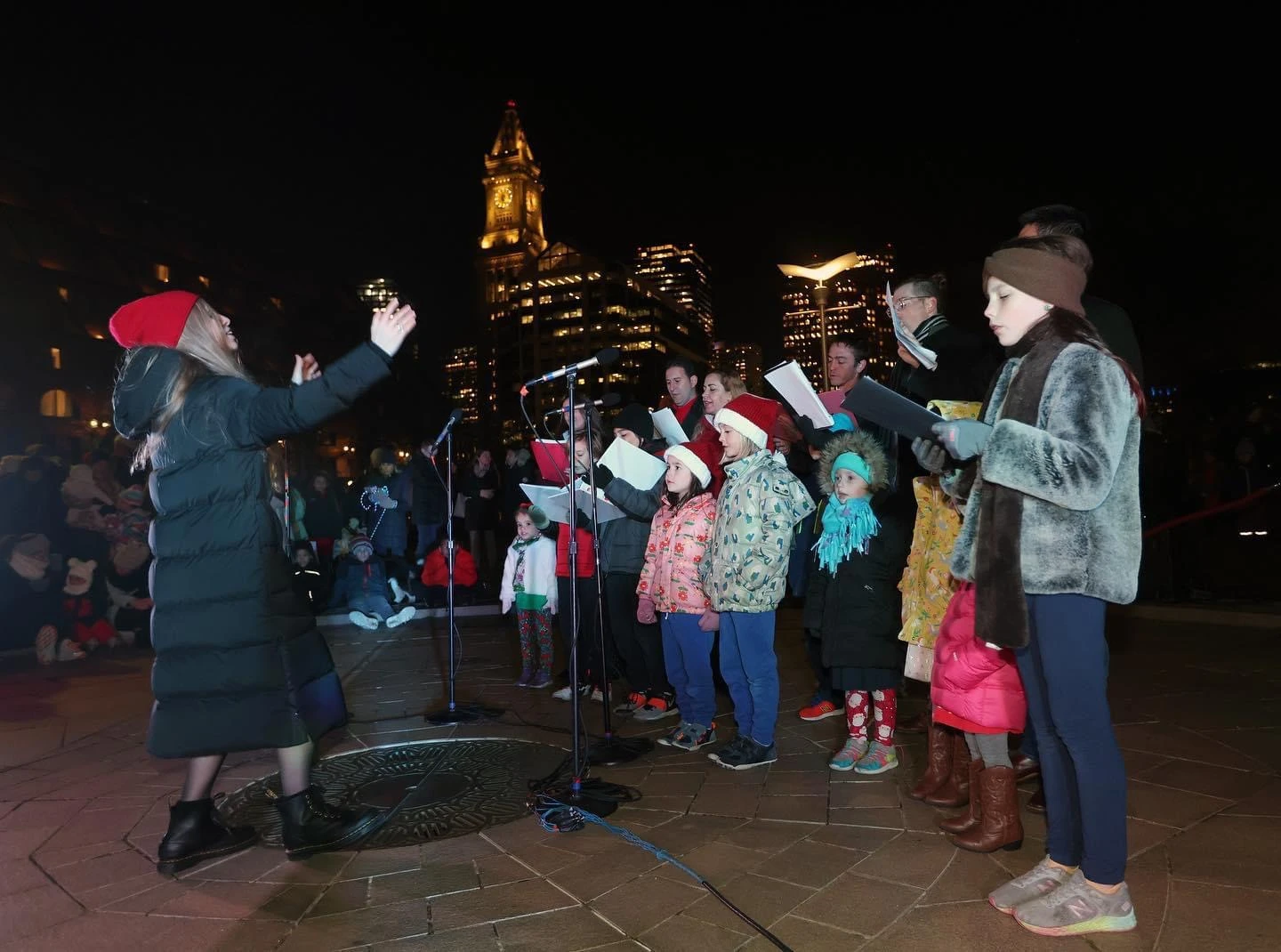 Holiday Community Choir
Sundays from 5:30 - 6:30p.m.
Grades/Age:
Registration for 2023 has closed. Check back in October for 2024 Program
Looking for a fun family and neighborhood activity this holiday season? Look no further! The NEMPAC Holiday Community Choir is back by popular demand starting on October 22nd! This wonderful opportunity allows families of all ages and abilities to sing and learn together in fun Sunday rehearsals, and to perform at three exciting caroling events!
The choir will practice skills such as vocal technique & warm-ups, reading simple choral music, and singing together in a group. We may even throw in some two-part harmony!
PERFORMANCES:
Mon, November 20th at 5pm – Annual Trellis Lighting at Christopher Columbus Park
Sunday, December 3, time TBD – full rep of carols at the Mayor's Trolley Tour at the Paul Revere Mall (North End Prado)
Sunday, December 17 at 2pm–  December Outreach Concert at North End Rehab Center)
Register Here