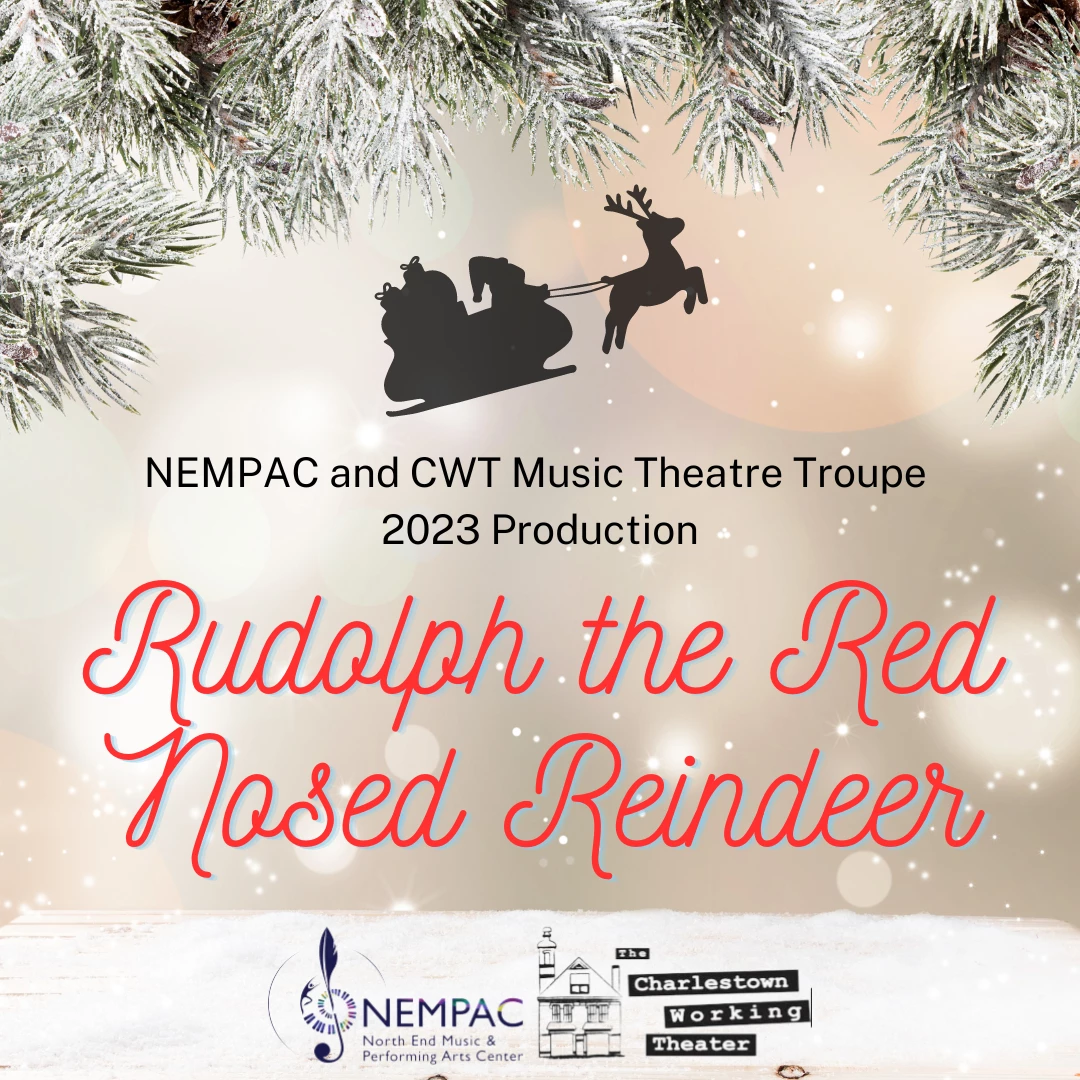 CWT/NEMPAC Music Theatre Troupe Holiday Show: Rudolph the Red Nosed Reindeer
Sundays from 3 - 5 p.m.
Grades/Age: 2 - 7
Registration Closed – Check Back in Summer for 2024 Production
In collaboration with the Charlestown Working Theater, this year's production will be "Rudolph the Red-Nosed Reindeer", adapted by NEMPAC teen intern Nadine! Students will be cast in the show and they will rehearse for two hours every Sunday as well as learn two to three large songs/dances. Performances are the first two weekends in December. Students work on music and a script developed and written by the artistic team.
Register Here