June Students of the Month 2022
Congratulations to our June Students of the Month, Jace Groskopf and Nell Jacobsen!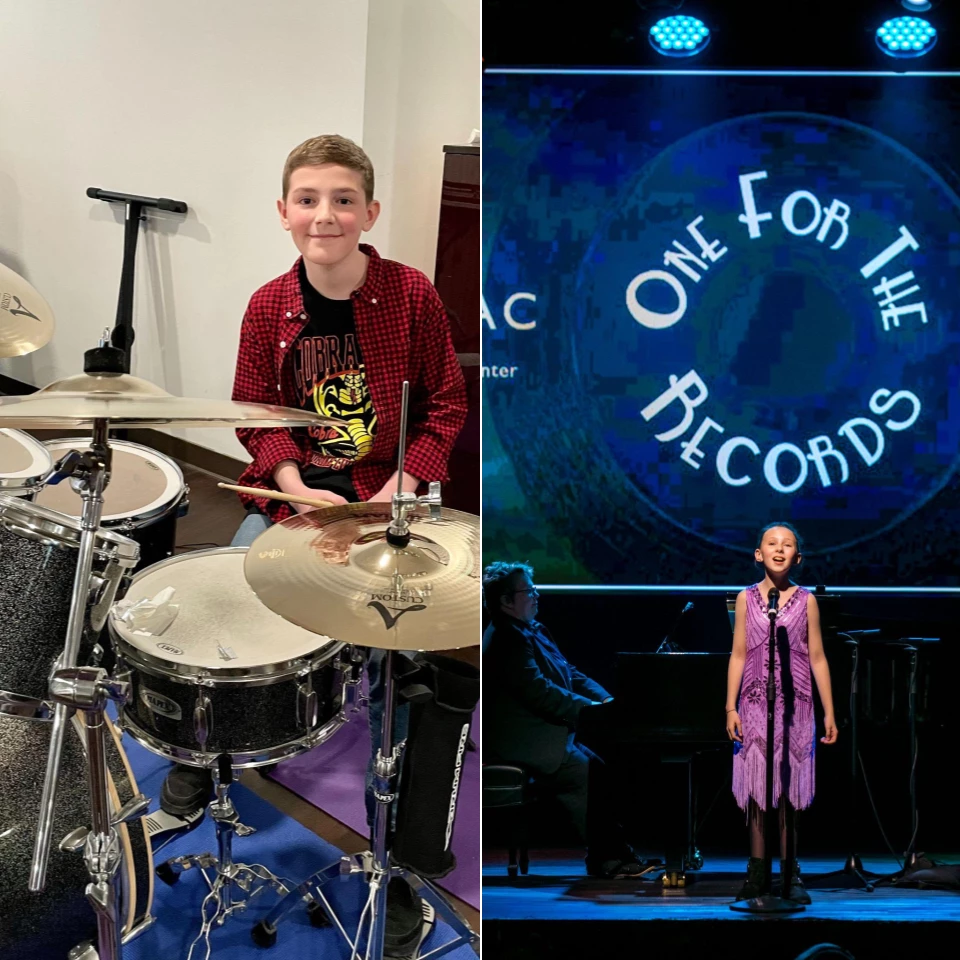 Based on their instructors' submissions, Jace was nominated by his instructor Shawn Meehan for being a team player and his dedication to Rock Band. Nell was nominated by her instructor Jaime Castellanos for her continued growth in performance skills!
Here is what Shawn, Jace's instructor had to say about Jace:
"Jace has been dedicated to his improvement on the drums. He has continued his musical growth through learning more challenging drum parts for Rock Band. He has become the solid timekeeper that his band mates rely on in rehearsal and performance.
Jace is a team player who sees the whole picture of what it means to be part of an ensemble. His dedication to serve the music and those with whom he works is an invaluable asset."
Here is what Jaime, Nell's private instructor had to say about Nell:
"Nell
 has been doing some amazing things this year!  She competed in the New England NATS competition, and she was a finalist in her division. She also recently starred as Chip in Weston Friendly Society's production of Beauty and the Beast, and she gave a stand-out performance! 
Nell
 was also a featured performer at the NEMPAC 20th Anniversary Gala, where she brought down the house. 
Nell
has continued to grow her musicianship and performance skills, and we can't wait to see what's next for her!"
Share This Story, Choose Your Platform!