We Soiréed!
Thank you to all who joined us for NEMPAC's September Soirée annual Welcome Back Party on Thurs. Sept 23rd in the North End of Boston. It was a beautiful night out enjoying local food and drinks courtesy of Carmelina's, Caffè Ducali, Boston Bottle, and 90+ Cellars, live music, and reuniting in-person to support North End Music & Performing Arts Center.
Please see the slideshow below for highlights from the night captured by photographer David Saggio.
2021 Soirée Sponsors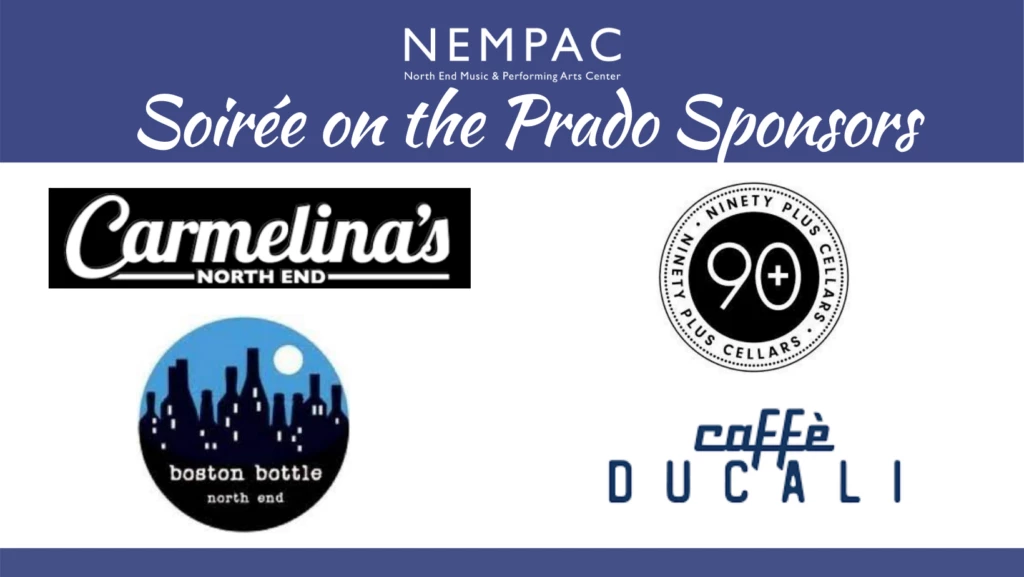 2021 Soirée Host Committee
Melanie Crocini
Meghan Denenberg
Shannon Fitzgerald
Phil Frattaroli
Lisa LeBlanc
Kaitlin McCulley
Michelle Mehra-Melwani
Diana Pinzón
John Pregmon
Share This Story, Choose Your Platform!